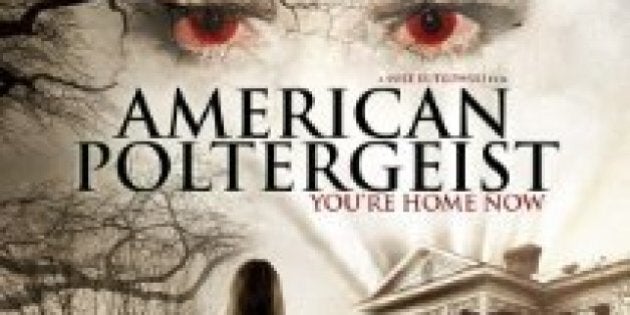 In 1892 in Fall River, Massachusetts, Lizzie Borden was accused of murdering her parents in their home. In the days when female murderers were almost unheard of, Lizzie was a media sensation. She was put on trial and acquitted but, more than 120 years later, the case remains unresolved.
New movie American Poltergeist uses the murder as a backdrop: in 2015 a group of friends in Fall River, Massachusetts move into a vacation home with a sinister past. Suspicious of the home's owner, one of the girls feels a strong connection to the house and finds herself caught up with a deadly poltergeist.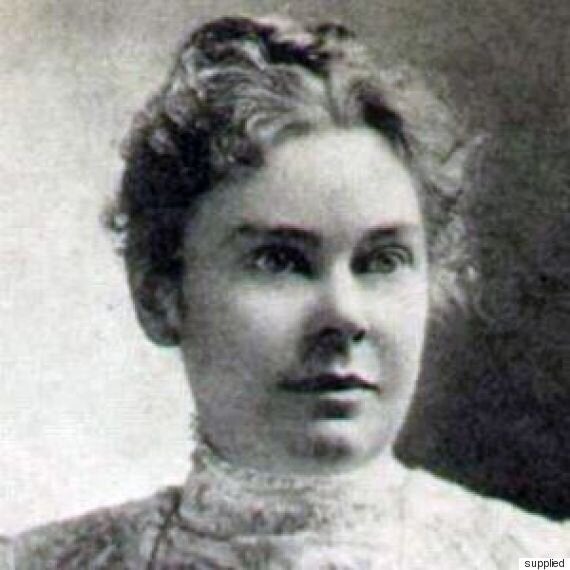 Lizzie Borden was accused of murdering her parents. Picture Supplied
But the behind-the-scenes stories are almost as spooky as the fictitious story. Cast and crew reported strange goings-on throughout the shoot; from falling clocks and unexplained breezes, to dolls coming to life at night.
Donna Spangler (actress/producer) and Nicole Holland (actress/writer) both experienced what's known as the curse of the horror film. In Hollywood folklore, it's not unusual for those working on set of a horror film to find that sometimes life imitates art.
"We were also faced with the challenge of screaming and not disturbing the neighbours or having the police show up. And then, someone stole my historic, collectible Lizzie Borden newspaper from 1892," Holland said.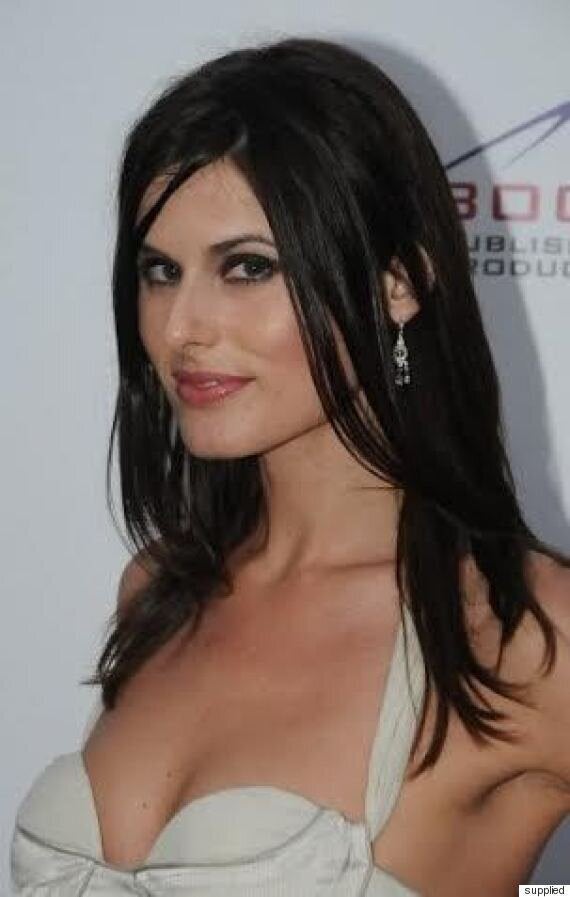 Nicole Holland. Picture Supplied
Screaming, ghostly robbery and cold temperatures aside, both women observed bizarre happenings during the shoot, which was mostly set in and around Spangler's home. Spangler and Holland spoke to Huffington Post Australia about the spooky experience.
Spangler: My house is an old colonial home that has lots of antiques and old museum quality paintings. It is spooky there sometimes because lights go on and off. A friend of mine said she could see an apparition in our living room which she told me a year before the movie shoot. She said he was a tall man with a black coat, sort of Amish looking. She said he just looks at people coming and going in and out the door and tips his hat. She said he was aware the she could see him.
Holland: We were in the middle of filming a scene in the downstairs bedroom, and the grandfather clock suddenly smashed to the floor, with glass shattering everywhere. Everyone screamed. There was no rational reason as to why it fell over suddenly like that. The lights in the upstairs hallway closet constantly flickered on their own. During filming, the basement had this awful putrid smell. There were several cold spots in the house -- in particular, the bar, parlour and living room which has a lot of relics dating back to the 1400s.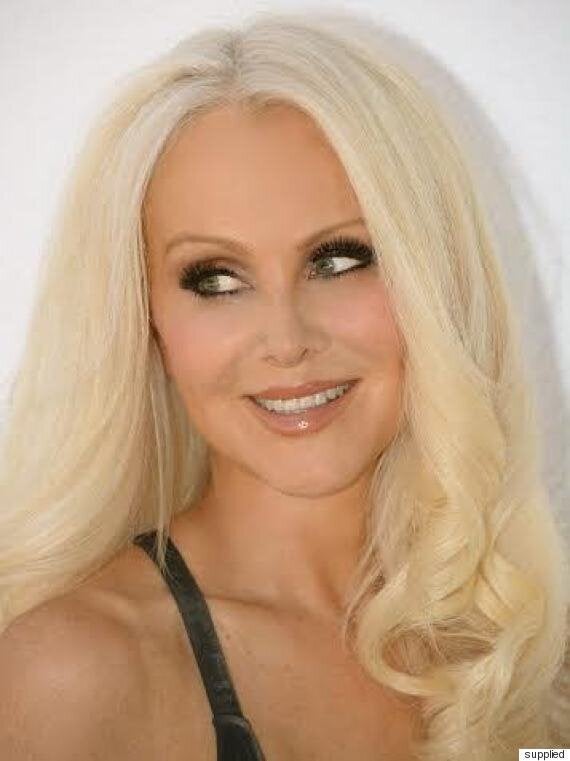 Donna Spangler. Picture Supplied
Spangler: The thing I noticed besides various cast acting strange was the awful smell coming from the basement. It started when we were fooling around saying "Lizzie Borden Lizzie Borden Took an Axe!" Then, later that evening, a repulsive smell came through the basement that lasted for four days. It was so bad that I didn't think we were going to be able to finish filming. A psychic friend of mine told me that something in the basement had to be cleansed. Finally, the smell ended after she went down there and did a ritual.
Holland: I wrote the first draft of the script a few months after my father passed. Some of the paranormal activity in the film was inspired by occurrences that happened in my apartment during the writing process. During those months, my TV turned on by itself, even though the remote was on my nightstand, the lights flashed off and on in my master bathroom during the night, on a few occasions my fiancé and I both felt vibrations of a ringing mobile phone in our bed which seemed like it was coming from inside the mattress.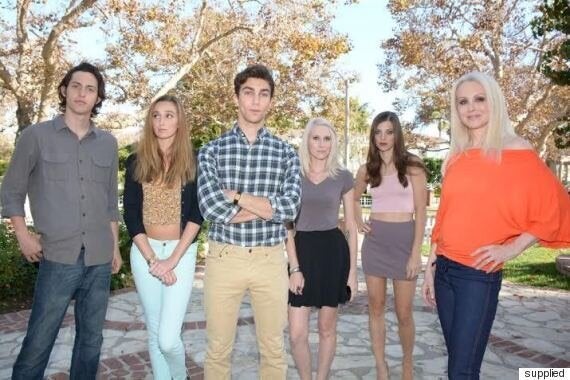 The cast of American Poltergeist. Picture Supplied
Floral perfume floated through my bedroom and then vanished. I bought a Walpurgis Witch Puppet in Prague (when you clap in front of it, its eyes light up red, it cackles and rocks on a swing). Around 4am, I woke up to the glowing red eyes and the laughing and swinging of the witch. At first I thought maybe my cat or dogs set it off, but they were asleep on the bed. We didn't have an earthquake that night either. There was no explanation as to why it went off so I put the puppet in a bag and set it on my porch—eventually it wound up in the trash. I guess I'm used to these disturbances after living in a 1920s former funeral home in New York City.
Spangler: Nicole wanted to incorporate a Ouija board into the movie. A psychic friend told me not to because the Ouija supposed to be a portal to something evil. My mom always said not to play with them. I was a bit apprehensive, but I love supernatural and know a bit about it myself. I ignored any negative feelings about tragic deaths because I feel that when it's your time it's your time and I know it's not my time.
Holland: I do think about these things. I feel like I did channel a lot of dark energy while writing and acting, but balanced it well. I can see how some individuals throw themselves into a project and it can literally consume them if there's no balance, or separation from the character and film at the end of the day. The Poltergeist curse of Dominique Dunne, Heather O'Rourke was absolutely tragic, disturbing and a different story. At least we didn't use real human skeletons on set.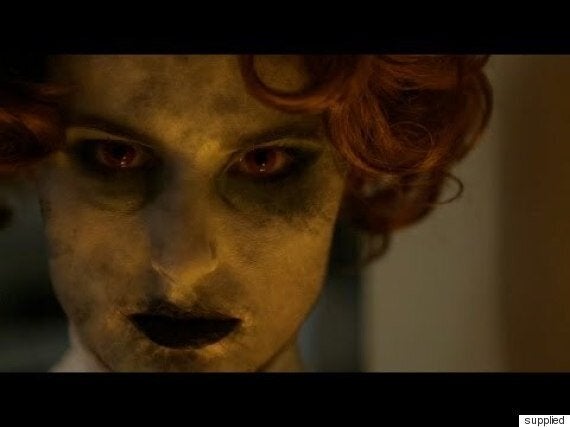 A scene from American Poltergeist. Picture Supplied
Holland: I lived on the property for a year when I first moved out to LA. I've gotten locked in the downstairs bathroom in the house on numerous occasions. There's also an 'uneasy' feeling in the guesthouse when you are alone at night. One of the death scenes that involved the black-bottom pool was inspired by actual events. I came home from work one night around 9pm and was the only person there, and I was walking back to the guesthouse and somehow oddly fell into the deep end of the pool and went all the way to the bottom, which is about 10 feet. My nose and mouth filled with water and it happened so quickly that I couldn't scream for help. Thankfully, I'm tall, can swim and have strong legs and I was able to push myself up and out of the pool, but the incident left me with bloody and bruised arms and legs. About a week later, I moved out.
Spangler and Holland have interesting insights as to why so many of us are attracted to the horror genre.
Spangler: People like to be scared because it gets their adrenaline going. They get excited living in the moment. It is the action, anticipation and the thought 'What would I do in this situation.'
Holland: I grew up working in haunted houses, and I think a lot of people are hard-wired to gravitate away from their routine and regular lives and face fear and explore the dark side without physically living it and putting their lives in danger. Let's face it – no one wants to be chased by a chainsaw or axe-wielding maniac in real life. Like haunted houses, horror films allow the viewer to stay in a safe-zone, but also experience the adrenaline rush, the emotions and gratification without jeopardising his/her life.
The film is being distributed by ITN Distribution, Inc and EntertainmentOne (EOne) in North America; and ITN Distribution Inc. and Gryphon in Australia.