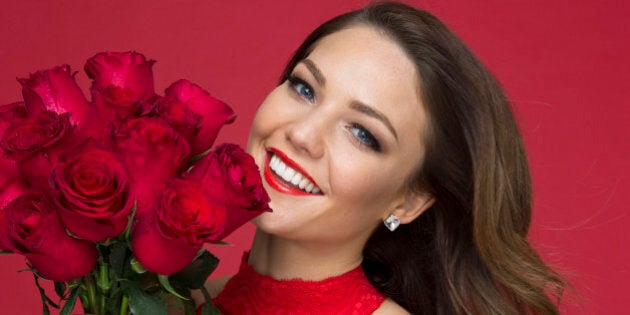 We already know that Australia's first Bachelorette, Sam Frost is no stranger to keeping it real -- and now the reality television star has come out saying that social media is the worst part of being a Bachelorette.
"I experience cyber bullying all the time," Frost told The Huffington Post Australia.
"I can't post a photo without someone having a negative comment -- so for me, at least, the social media side has been a major con," she said.
"People say, 'but you put yourself out there on this forum or platform to get criticised' but no one asks to get bullied," she said.
Thankfully, that hasn't stopped the 26-year-old from using her platform for good. Just last week, Frost took to Instagram to post a makeup-free selfie letting her young followers know it takes hours of hair and makeup to look the way she does on the television show.
Revealing her "natural" self, blemishes and all, Frost reminded her followers to "love yourself, be yourself, exactly the way you are."
Speaking to HuffPost Australia, Frost said "there are so many young women, 14-year-old girls who think I'm an inspiration and a role model -- so I need to concentrate on that rather than the people saying negative things."
"I have absolutely no time for cyber bullying," said Frost.
"If you're going to have an opinion, make it an educated one rather than purely basing it on people's looks -- it's so superficial," she said.