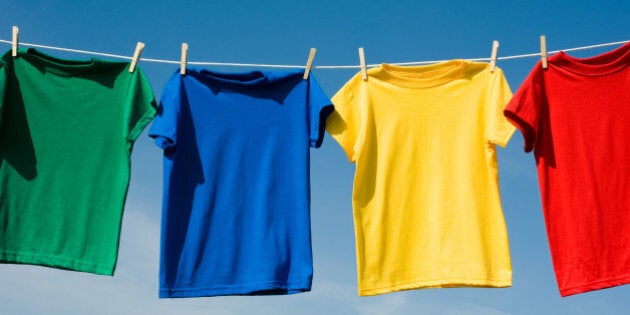 On Friday October 16, Australians will don their brightest, most flamboyant t-shirt in support of Loud Shirt Day 2015 -- an initiative raising funds and awareness for deaf and hearing impaired children.
One child is diagnosed with hearing loss every day in Australia however, with the right treatment, the majority will grow up with the same spoken language as anybody else -- making early intervention absolutely crucial.
Jim Hungerford, CEO of The Shepherd Centre -- an organisation dedicated to helping children with hearing loss achieve spoken language said of the children with hearing loss, 92 percent are born to hearing parents.
"The vast bulk of these families are not expecting to have a child with hearing loss, so it's really traumatic," he said.
"For the kids born deaf, without help they could be facing the most horrendous thing and in years gone by, would have never been able to learn to speak -- we are focused on making sure that sort of thing never happens."
"Parents go through incredible grief because they're feeling guilty, as if it is their fault and they're also imagining the worst case scenario -- so we've got a very strong counselling arm to help the family be as strong as possible."
The nationwide event hopes to raise $200,000, which will go towards each child's essential support services including specialised therapies, cochlear implants and counselling services.
While hearing aids are covered by the government, ongoing treatment lacks in funding.
"A third of our children have cochlear implants which isn't covered by the government," said Hungerford.
"It's not as simple as something like glasses, where you've got an instant fix -- with hearing, your brain adapts to what you're getting and if you've got a hearing loss no matter how good the hearing aids are the brain really changes and you've got to do a lot of very specific work to ensure the right development is taking place during such a formative time," said Hungerford.
"Once the child has got access to sound we spend five years working with the family and child," he said.
"We're focused on helping kids achieve fantastic spoken language so they can get into school and achieve everything they could ever hope for."