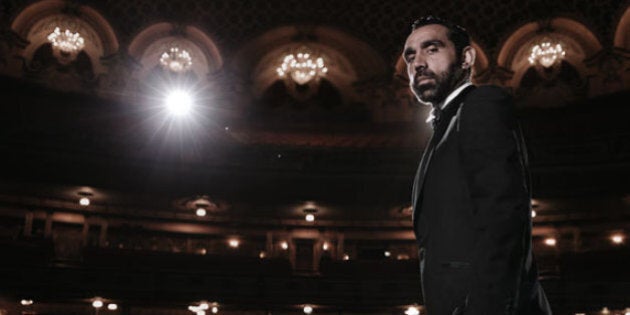 Adam Goodes has announced his new job since retiring from AFL last month: brand ambassador and reconciliation adviser with department store David Jones.
Goodes will join brand ambassador Jessica Gomes and You Am I frontman Tim Rogers in the new brand campaign 'It's In You', released today. He will also advise the department store as they develop a Reconciliation Action Plan (RAP) to be announced in May 2016.
Goodes said in a statement: "I am excited to be joining the David Jones family as a brand ambassador as they embark on their next chapter. I am committed to using my name to advocate the things that are important to me, especially education, to create a better Australia for all Australians and I believe this role will give me the opportunity to do this."
"Many months ago I met with the team from David Jones and the topic of whether I would advise them to develop a RAP came up. I believe when heritage organisations such as David Jones have a RAP they play an important role in 'closing the gap' by creating an inclusive society and promoting change.
"When they can use their voice to inspire positive change for the environment and community more generally, others will stand up and follow," he said.
Commenting on Adam's appointment, David Jones Chief Marketing Officer David Robinson said: "We think Adam is an aspirational and inspirational Australian and are thrilled to have him join the David Jones Ambassador family. We are deeply committed to developing a meaningful RAP and thrilled to have Adam Goodes on board to advise us on this."