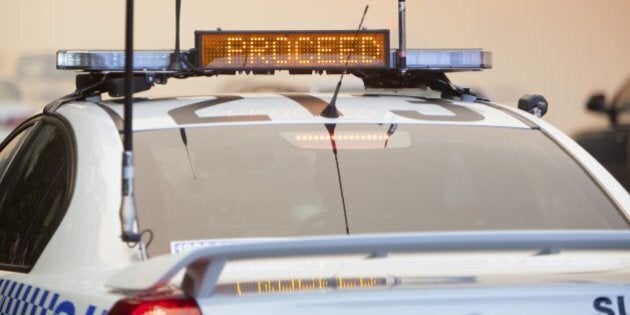 SYDNEY -- A manhunt for two of NSW's most wanted criminals on the run near Wagga Wagga will resume more than 40 hours after the duo allegedly shot at police during a highway pursuit.
The wanted men, Gino Stocco, 57, and his son Mark Stocco, 35, sparked a massive police search when they allegedly shot at officers from their silver Nissan Navara 4WD near the southern NSW town about 2pm Friday.
One of the bullets fired from the 4WD hit the front grill of the police car, forcing officers to stop and allowing the men to get away, police said.
The men's Nissan was later found dumped in bushland in the area, just off the Hume Highway.
The Queensland father and son are wanted in a number of Australian states for a range of alleged criminal offences.
The pair are said to have robbed and damaged properties across New South Wales, Queensland and Victoria, and are considered among NSW's most wanted criminals.
Police told The Huffington Post Australia that a scaled-back search for the pair would resume around Wagga Wagga on Sunday morning.
"Patrols will continue in the area and police continue to warn property owners to keep a lookout and to report any suspicious activity or if any equipment has gone missing," a police spokeswoman said.
"Don't pick up hitch-hikers in the area if it looks like it's these two."
She said it was unknown if a police helicopter would be used in today's search or whether "full resources" would be again be deployed.