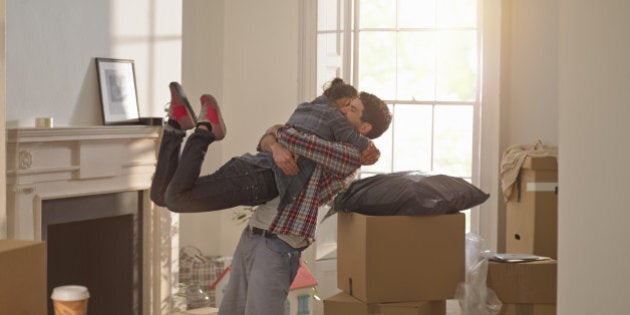 The property game can feel like a blood sport at times, with enemy combatants willing to do just about anything to emerge victorious. Whether you're looking to buy your first home, upgrade to a new one, refinance or snare an investment property, here are the five C's you need to know to get the best deal with the least heartache. No body armour required.
Buying a home is the biggest single purchase most people will ever make. As headlines swing between declaring boom times and predicting a softening market, it's only natural to feel confused. The longer you sit on the sidelines, the more you might feel like you've missed the boat. Don't despair. Research the market thoroughly, so you can recognise a good deal when you see one. Seek financial advice, so you know how much you need to save and how much you can afford to borrow. Surround yourself with a team of experts. The more planning and preparation you undertake, the less confusion will reign.
Who doesn't want the best house in the best street? Unless you are a gazillionaire, seeking perfection in real estate is a path to disappointment. The solution? Practice the gentle art of compromise. Write a list of must-haves and would-quite-like-to-haves. Figure out which sacrifices you could live with, and which ones you'd probably live to regret. If you're buying with someone else, communicate each step of the way, so you both feel like you own the decision.
The real estate market is not for the faint-hearted. With Sydney's median house price cracking the $1 million mark this year, the potential for consumer vertigo is massive. Be brutally honest about your finances before you make any big decisions. Ask yourself: what additional costs are involved? Could you afford repayments if interest went up a few percentage points? How likely is that next pay rise? How would things change if you started a family? Would the rent more than cover the mortgage? Once you've sure that you've got a safety net, you can venture forth with confidence.
A man can't live on baked beans alone. Or perhaps he can, but it wouldn't be much fun, and he would be quite gassy. When you're setting an upper limit to your budget, remember: every dollar you spend over that amount will mean less money to spend on fun stuff like cocktails and holidays. If you already have a mortgage, don't be afraid to seek out a better deal. Compare rates between lenders and see if you can find a loan more suited to your current circumstances. Factor in any fees that might apply to switch lenders.
There is no one-size-fits-all approach to investing in real estate. As you move through different stages of life, your priorities will change, and so will your finances. Keep an open mind. Consider whether the house you have fallen in love with could be renovated later to add value and create more space. Could you change your professional circumstances or restructure your finances to live more comfortably? Be creative in how you use your assets to build the life you want for yourself.
For banking tailored to you and your needs go to a bank that treats you like a person, not a number. Go to Bendigo Bank.