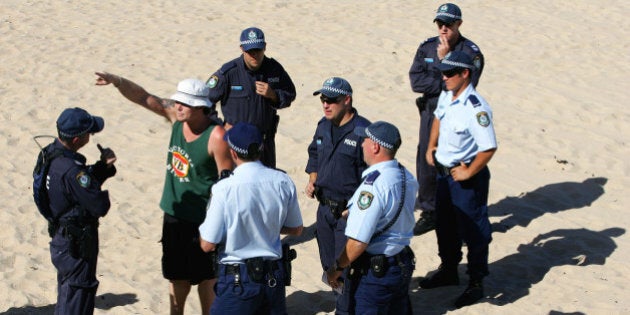 SYDNEY -- A large search continues off Sydney's South Curl Curl beach for a man who went missing while swimming on Saturday night.
The missing 31-year-old, reportedly a British tourist, went for a swim alone at the north Sydney beach about 7pm Saturday.
When he failed to return a friend raised the alarm.
Local officers, PolAir, water police and Surf Rescue searched the area soon after but couldn't find the swimmer.
The search is underway again on Sunday, with police saying divers are now being called in to assist.
Police said the missing man is Caucasian with a slim build, about 175cm tall, with short red hair and a beard. He was last seen wearing board shorts.
Police reportedly believe he could have made it to shore and might now be lost in an unknown location.