Now What with Ryan Duffy is a Huffington Post Original documentary series that's seeking some of the most creative solutions to the world's biggest problems.
In a 24/7 news cycle the modern media can feel overwhelmingly negative, so it's important to focus on how we can move forward and create a more positive world.
What solutions exists? How realistic are they? And how far away are they from being achieved?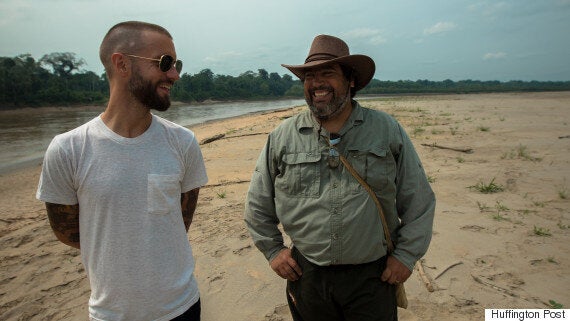 Ryan Duffy talks to Carlos Castaneda, the Los Amigos station coordinator
In our first episode Eyes Of The Amazon, illegal gold mining and logging is causing massive deforestation in in the Amazon Rainforest taking out the rainforest by a football field, per second, per day.
It seems too devastating to be real, or to comprehend.
But one inventor from North Carolina in the United States has teamed up with conservationists in Peru to monitor and track down those hurting this precious land by using drones that look more like toy planes than advanced surveillance devices -- and they're gaining real results.
The series is hosted by Duffy, a former correspondent for VICE's Emmy-award winning HBO show, a tech start-up adviser and entrepreneur in his own right.
To see more from Now What with Ryan Duffy head here.