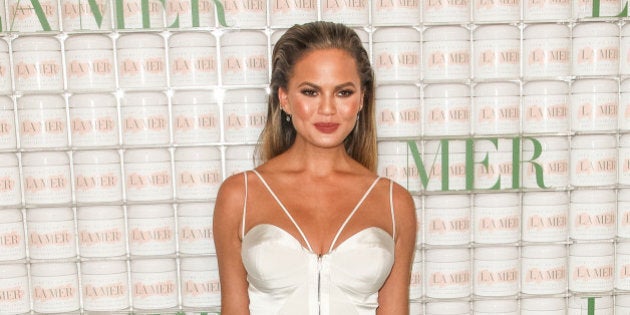 She posted to the social media channel on Monday saying, "Somebody is early to the party".
The pregnancy news came just weeks after the 29-year-old model revealed her and Legend had been battling infertility.
"Honestly, John and I are having trouble. We would have kids five, six years ago if it'd happened. But my gosh, it's been a process!" Teigen said on an American talk show, FABLife.
Teigen and the R&B singer met in 2007 and married in 2013. They celebrated their second wedding anniversary last month.
After revealing her baby bump, Teigen, who is known for never taking herself too seriously, quickly shut down speculation on Twitter that she was having twins saying, "I did IVF. One at a time. It isn't twins. I can see the damn thing. Get out of my uterus!"
Clearly unimpressed, the model and co-host stated she'd no longer be "preg tweeting".