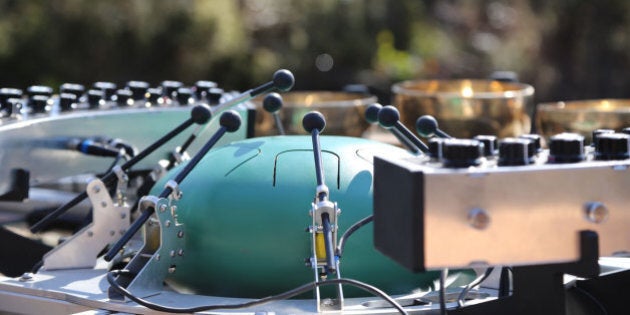 Pop quiz: Do you know what a Meteorphonium is? Neither did we, until recently.
A Meteorphonium (The name of an instrument which combines the words 'meteorology' (the science of the weather) and 'phonium' (from the Greek word 'phone' meaning 'voice') is an instrument that transforms live environmental and meteorological readings (think: wind, clouds, sun and temperature) into a musical symphony. As it turns out, there is only one in the world.
The instrument -- which responds differently to every environment depending on the weather, taking data inputs from a weather station to create a symphony of drumming and chiming -- was designed by english composer Nick Ryan, who is a BAFTA-award winning sound designer, artist and audio specialist. He created said instrument because Tasmanian beer brand James Boag asked him to.
"As a composer, I'm fascinated by the idea that technology can translate the behavioural patterns found in natural phenomena into the language of music, so when I was approached by James Boag to work on a project to transform Tasmania's dramatic landscape into music, it was the perfect chance to invent a very special instrument that would do just this,' said Ryan.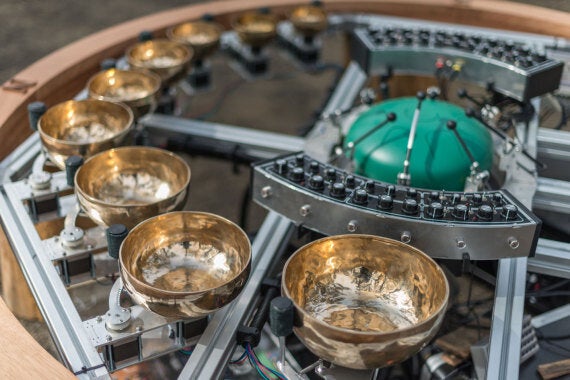 "Months in the making, we had no templates to work from -- every part of the instrument was painstakingly built by hand by myself and team of world-class engineers. Building it, deep in the wilderness of Tasmania, then hearing the symphony unfold as it was conducted by its own surroundings, was truly magical," said Ryan.
So, why did a beer brand ask a world class composer to create a one-off music machine?
"James Boag Premium Lager is born of the purest ingredients from Tasmania's rugged environment which are transformed into a smooth, refined, premium beer. We wanted to celebrate the amazing journey of our beer from rugged to refined in an abstract and unexpected way," said Lion Brand Director, Jack Mesley explains.