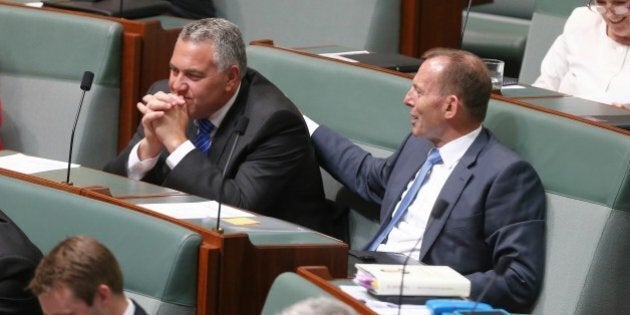 CANBERRA -- Former Treasurer Joe Hockey has declared he is leaving federal parliament at the end of the week with his dignity and no regrets, but renewed calls for stability in Australian politics.
He received a standing ovation on Tuesday from Liberal and Nationals colleagues in the joint Government party room.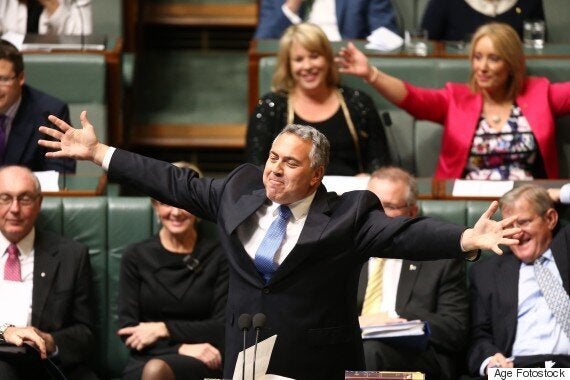 The now backbencher, who lost the Treasury portfolio after last month's leadership coup that ousted Tony Abbott, told the party room that it is important to leave parliament with dignity, which he "believed he was doing".
In a taste of the valedictory speech he is due to give on Wednesday morning, Hockey said he was leaving with no regrets and echoed his former leader in calling for an end to the "revolving door of Australian politics".
In an apparent case of no harsh feelings, Hockey told colleagues he wants the Turnbull Government to be the "best Government in Australia's history".
Abbott, now also a backbencher, praised Hockey's loyal service, his work on the "big, bold and brave" 2014 federal budget and what he described as "six years of the closest possible relationship".
The former Prime Minister left Hockey with Teddy Roosevelt's "The Man in the Arena" quote.
"Who at the best knows in the end the triumph of high achievement, and who at the worst, if he fails, at least fails while daring greatly, so that his place shall never be with those cold and timid souls who neither know victory nor defeat."
Hockey, who is widely expected to be announced as Australia's next Ambassador to the United States, said he believed he was leaving with Australia "stronger than when he entered parliament 20 years ago".
The resignation leaves an election headache for Prime Minister Malcolm Turnbull, with a by-election now expected in the usually safe blue ribbon Liberal seat of North Sydney.