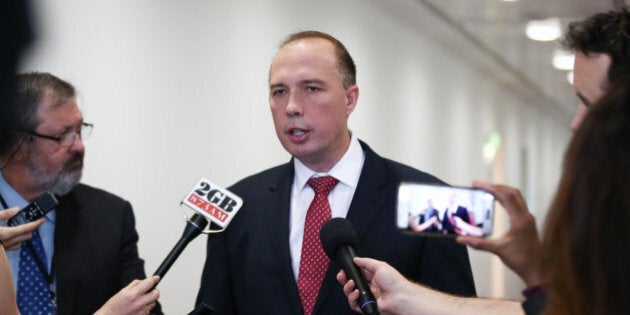 CANBERRA – Tit-for-tat accusations of lying have erupted over the case of a Somali refugee who said she was raped on Nauru and was said to be seeking a termination in Australia.
Immigration Minister Peter Dutton has accused advocates for woman known as "Abyan" of peddling falsehoods about her case, while the woman herself has flatly denied the Australian and Nauru Governments' versions of events.
Abyan was flown to Australia last week after she claimed she was raped and wanted an abortion, a procedure not available on the Pacific island nation.
She is 14 weeks pregnant and was found to be a "genuine" refugee while on Nauru.
Authorities on Nauru reject the rape allegations and the Australian Government sent the 23-year-old secretly back to Nauru on Friday, saying she has rejected medical treatment.
"People have put out information which is completely and utterly false," Dutton told reporters in Canberra.
He claims "politically motivated...people are pushing their own barrel," with Abyan's case.
The Minister's comments are directed squarely against Abyan's lawyer George Newhouse, who had sought an urgent injunction on Friday to keep the woman in Australia, but she had already been flown out.
Dutton said his advice was clear and stressed a translator was present during most consultations with Abyan, however, asked by The Huffington Post Australia if he would release the advice publicly, he said no.
"I've provided that advice to you in terms of the way it was relayed to me," he said.
"(The lady) was asked whether she wanted a termination. She said no she didn't. Did she want an appointment made the next week? No she didn't.
"The decision was made to airlift her make to Nauru on that basis."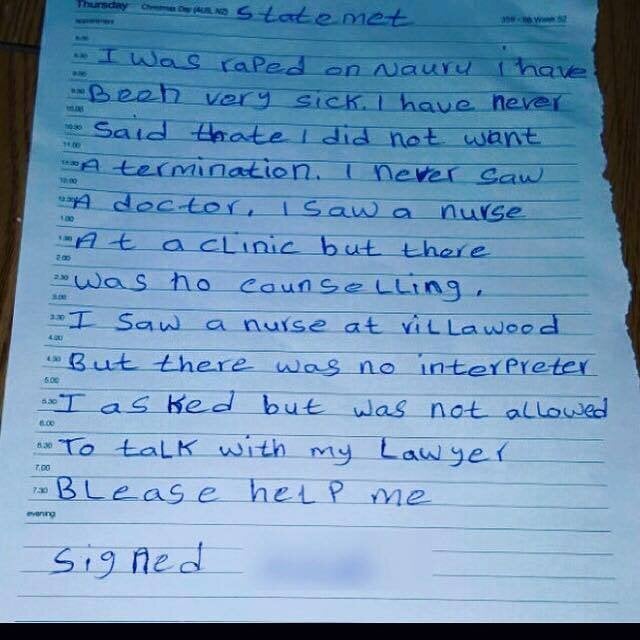 Abyan has issued a statement herself, saying she still wants to have that termination.
"I have been very sick. I have never said thate (sic) I did not want a termination," she wrote.
"I never saw a doctor. I saw a nurse at a clinic but there was no counselling. I saw a nurse at Villawood but there was no interpreter."
"I asked but was not allowed to talk with my lawyer."
Dutton says this is a sensitive case.
"I don't like the fact that this lady's personal details are trawled through the media, but that is a decision her lawyers have made," he said.
"All I can say is I have heard a number of accounts from people who say they represent or they understand the case and they have been factually incorrect.
"The accounts have shifted over the last few days and I think that is very, very unfortunate."