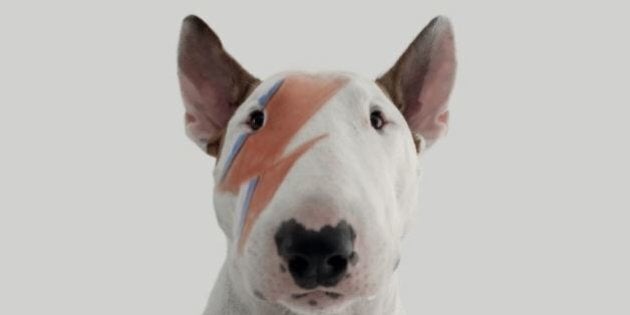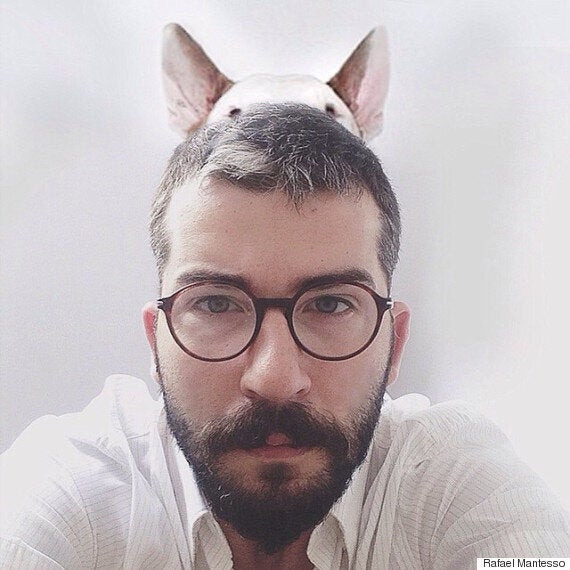 During the summer of 2014, Rafael Mantesso, a Brazilian visual artist catapulted his five-year-old bull terrier, Jimmy Choo, to Instagram fame through a series of clever illustrations which saw the pup placed in hilariously entertaining situations from giving the "shaka" to shooting hoops.
As the "likes" came pouring in, the inspiration behind Mantesso's work was revealed -- following his divorce from his wife, all he had left, he explained in an email to The Huffington Post, was a completely white, empty house and Jimmy Choo.
But that was only a small piece of the puzzle.
As Mantesso releases his book chronicling Jimmy Choo's adventures on Wednesday, the illustrator reveals that while he had tried going to therapy in an effort to save his marriage prior to his divorce, he was diagnosed with a mild form of Asperger's syndrome.
"Suddenly it began to make sense that I could remember licence plate numbers so easily and would walk an extra eight flights of stairs through the parking garage to avoid chance encounters with friendly neighbours in the building lobby," he wrote.
Mantesso explained while his diagnosis was a relief, the fighting with his wife which had started long before Jimmy Choo came along didn't stop, and soon the marriage was over.
The book reveals his fashion executive wife chose Jimmy Choo's name -- after her favourite shoe designer -- but the question of who would get to keep the bull terrier when they split was never in dispute.
"For me, as a man with few friends, averse to social gatherings for as long as I could remember and having just ended a twelve-year relationship, Jimmy became my link to the real world. Because of him I had to go to the supermarket to buy dog food -- and that's how I'd remember to eat for myself," he wrote.
Mantesso dedicated the book to -- who else -- Jimmy Choo who he said had taught him "unconditional love."
We guess happiness really is just a warm pup.
A Dog Named Jimmy is released on Wednesday and features 100 images of the pair's creative collaboration.