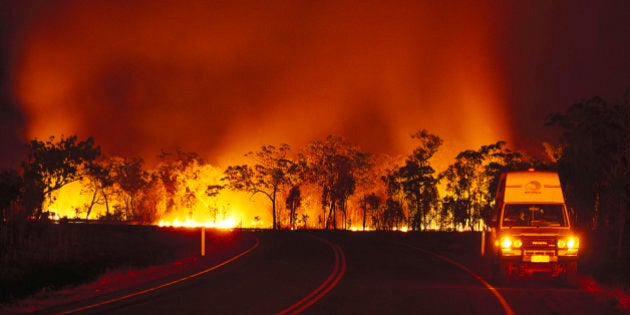 Bushfires are as ordinary a part of Australian summer as Christmas, barbecues and beach days, but still over a month out from summer firefighters are already dreading what is feared will be an extreme fire season.
Bureau of Meteorology officials told a Senate estimates hearing on Monday that Australia's current El Nino climate pattern is bringing hotter and drier conditions to much of the country. BoM projections forecast the next few months will be drier than average across the southeast of the country.
It is the first time since 2010 Australia has experienced an El Nino pattern, which firefighters say has dried out vegetation and produced perfect fuel for fires.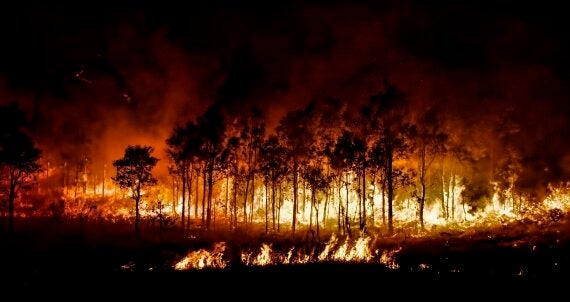 Jim Casey, a fire-fighter in Sydney's inner-west and state secretary of the Fire Brigade Employee's Union, is a member of the Australian Firefighters Climate Alliance. The newly-formed group sees climate change as an "industrial issue" for firefighters, Casey said, with extreme weather -- fire, floods, storms and wind -- making their jobs far more difficult and dangerous.
"We're seeing more of this extreme weather behaviour as the climate changes. There are more and more examples of mega fires in Victoria, California and Spain," Casey told The Huffington Post Australia.
"Those fires are extremely difficult and dangerous to fight. It's not just fire though, with storm and tempest, flooding where we've never seen flooding before. These natural phenomena are our bread and butter. It's a question of occupational health and safety for us."
Casey said firefighters had been monitoring weather and fuel ahead of summer, with many predicting a severe bushfire season ahead.
"There has been an overall increase in temperature, increased storm activity and lightning strikes, changes to weather, extreme wind behaviour. When you have all those things put together, they can become fires you cant actually fight. It leaves us in a life-threatening situation," he said.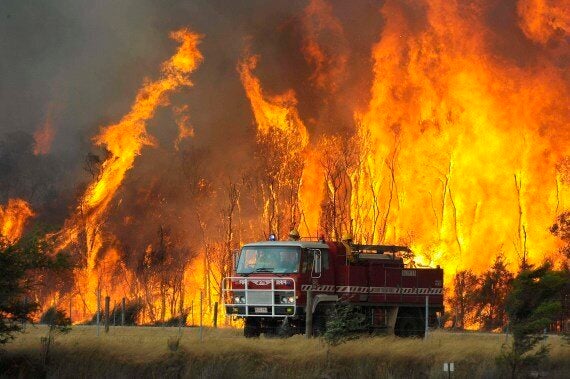 "We're forecasting it will be a bad fire season, but if it's not this season, it'll be the next one. All the forward projections say we'll see particularly destructive fire along the eastern seaboard in the short or medium term. There is no crystal ball. We might get torrential rain. But that means more fuel growth and at some point the piper will have to be paid and we'll have destructive fires along the coast."
Dr David Jones, in the BoM's climate information branch, said the current El Nino was "in the top three or four of the last century."
"This is a very strong El Nino. We'll have above average temperatures for the next three months. The very warm conditions we've had in spring will continue in summer. There are implications for heat waves and bushfires, "he told HuffPost Australia.
"We deal in probabilities. There are marked shifts toward above average, quite possibly well above average, temperatures."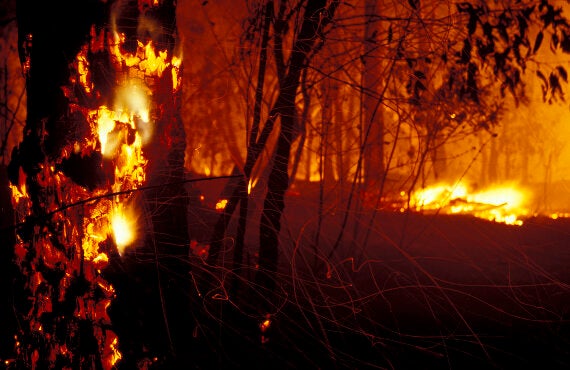 Jones said drier temperatures had bearings on fires, but that projections that the dry spell would break toward the start of summer and rain would fall... but perhaps not enough.
"If the dry breaks over summer, how early that happens will determine what the summer is like. The country is dry. The shift into November and December might see average or better than average rain in good parts of Australia, but we'd caution against people jumping to conclusions, as water evaporation is very high at this time of year," he said.
"The guidance from our colleagues in fire agencies is that this will be a bad fire season. The forecast shows above average fire risk for most of southern and east Australia. Conditions being drier and hotter than one would have expected."