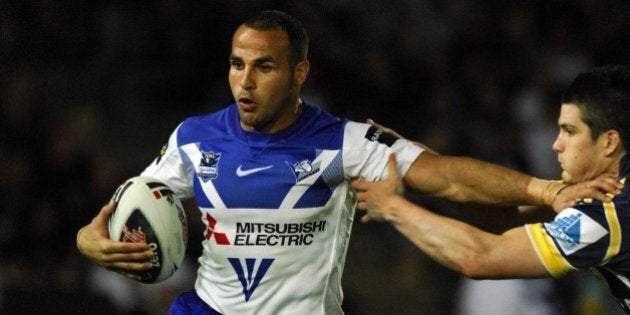 Former rugby league star and White Ribbon ambassador will face two domestic violence charges after an incident at his Sydney home on Monday night.
El-Masri, the former Canterbury Bulldogs winger who still holds the National Rugby League's all-time pointscoring record, was charged on Monday night with assault occasioning actual bodily harm and common assault, Fairfax Media reports
"They relate to an incident at his home at about 7.30pm yesterday allegedly involving his 25 year-old wife," a police spokeswoman told Fairfax.
He has been granted bail to appear in Bankstown Local Court on Thursday.
El-Masri retired in 2009 with a reputation as one of the NRL's most community-minded and likeable personalities. He worked closely with the Muslim community and contributed to community projects through western Sydney. In September 2012, he was even granted an Honorary Doctor of Letters from the University of Western Sydney (now Western Sydney University) "in recognition of distinguished service to the communities of Western Sydney, and as a role model and leader in the Arabic community."