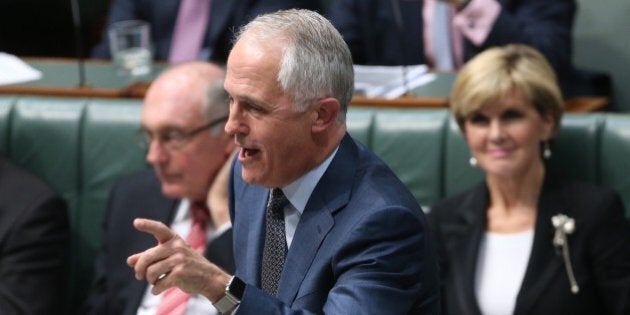 CANBERRA -- Prime Minister Malcolm Turnbull has gleefully mansplained his changed position on a marriage equality plebiscite to a suitably unimpressed Labor MP Terri Butler.
The brush off took place in parliament as Butler sought prime ministerial support for a Liberal Party free vote on marriage equality.
Turnbull instead talked up the prospects of a planned plebiscite on marriage equality, saying people wanted a say, it is proving extremely popular and he expects it will pass.
"Yes, it will take more time. Yes, it will cost more money," he told parliament.
"Yes, in my view it will be carried, but time will tell."
In sidestepping on the issue of a free vote, Turnbull raised his leadership role backing the failed 1999 republic referendum and talked down what Butler was doing 16 years ago.
"I don't want to make any assumptions about the honourable member was doing in 1999," Turnbull said.
"But let me tell you - I was leading the yes case for a referendum."
Butler corrected the record.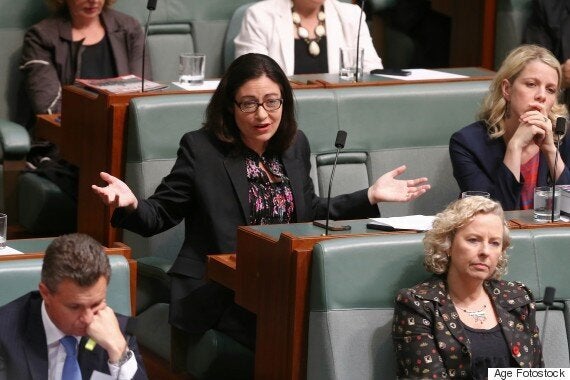 Turnbull's current support for plebiscite over a referendum model is a reversal of his position before becoming Prime Minister a month ago.
It was one of the concessions that he gave to the party's right before he ousted Tony Abbott.
But the Prime Minister is now behind the plebiscite model: "I will certainly vote for it."
The exchange took place at a latter section of parliamentary question time which will be shaken up during the next sitting of federal parliament.
After 40 minutes of each question time, the Turnbull Government will trial a UK style "Constituency Question Time" session, where backbenchers can randomly raise issues that affect local communities.
The move is being seen as a way to manage scripted "Dorothy Dixer" questions, but the Opposition warns the move will reduce transparency.