Nicole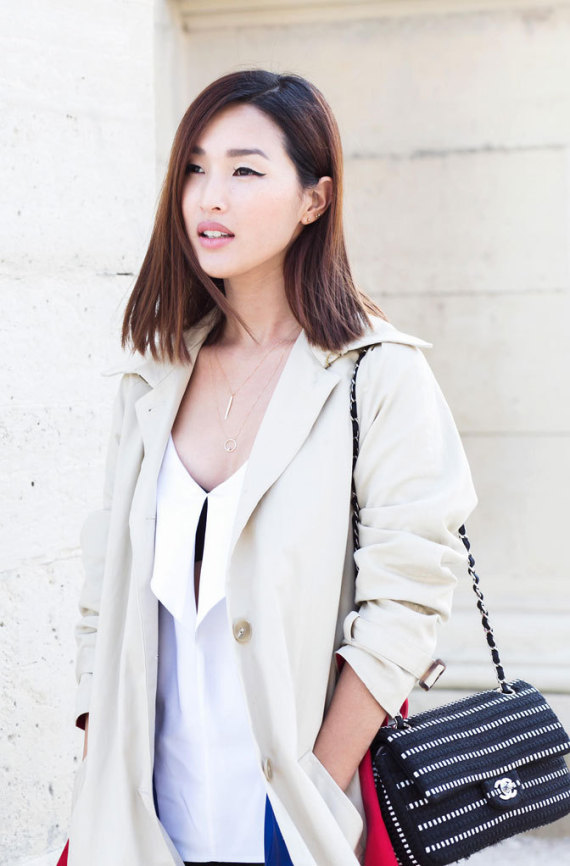 The term "fashion blogger" just doesn't cut it when referring to Nicole Warne.
Arguably better known as Gary Pepper Girl, the creative powerhouse from Sydney started her career in 2009 when she launched a small e-Bay store by the name of Gary Pepper Vintage -- peddling wares of the pre-loved variety.
Things quickly took off, and before long Warne was running one of the largest online vintage retailers in Australia. In 2012 she made the decision to shift focus to her fashion blog, and the style society are sure glad she did.
To date Warne has collaborated with global luxury brands including Dolce and Gabbana, Chanel, Louis Vuitton and Valentino. She's covered Elle Australia and Miss Vogue Australia magazines, and is the only digital influencer to sign on as a Net-a-Porter.com ambassador and founding member of their Style Council.
Though she's far more than just a face -- when she's not using her creative director talents she is devoting her time and influence to Donate Planet -- a not-for-profit foundation bringing charities together in one place so it's easy and safe for all to donate.
But back to that flawless face. Warne crosses any number of continents each month but still manages to look flawless, while us mere mortals struggle to survive one long haul jaunt.
She spoke to The Huffington Post Australia about how she looks after herself when she travels.
What is your inflight beauty routine?
"As soon as I get on the plane, I remove my makeup and give my skin a proper cleanse -- makeup and flying do not mix. On long-haul flights I drink lots of water and say no to alcohol -- both cliché but effective. My secret weapon for fighting dehydration is Kiehl's Recovery Concentrate, followed by a serum -- the serum is lightweight, but the cream goes on really heavy, and is wet to touch, but by the end of the flight there's no trace of it, my skin drinks it up."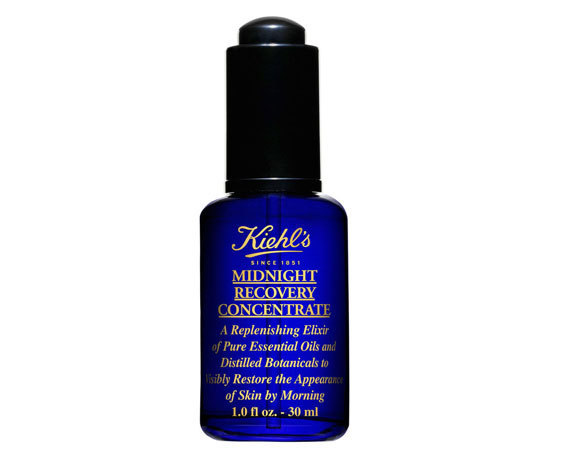 Kiehl's Midnight Recovery Concentrate, $61
When you land at your destination what measures do you take to look and feel good again?
"When I land a hot shower is a non-negotiable. I exfoliate all over to get the blood circulation going. Then it's straight to emails, and try to apply a cloth mask. If I have a stopover, I find a quiet corner of the lounge and do a stretch sequence using the yoga app on my phone -- it alleviates the lower back pain I get from flying."
Your signature look involves flawless skin, winged liner and red lip. What are your favourite makeup products?
"My favourites at the moment are Giorgio Armani Luminous Silk Foundation and Sheer Finish Illuminator, Lancome Grandiose Mascara, Tom Ford Lipstick in Scarlet Rouge and Kiehl's Crème De Corps Body Polish and Body Lotion. I also love cloth masks and wear SPF 50+ sunscreen every day -- I never travel without them."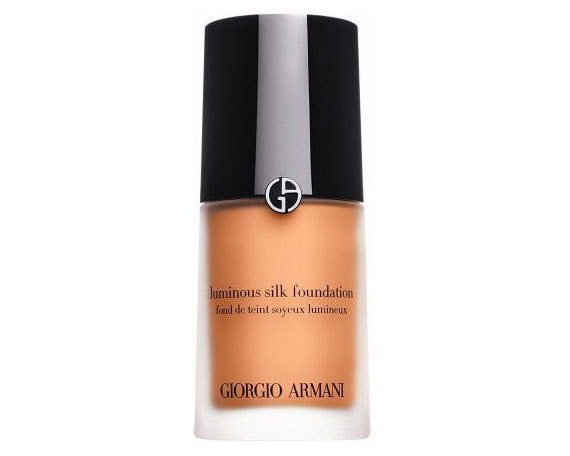 Giorgio Armani Luminous Silk Foundation, $92
Do you have any tips for packing beauty products for travel?
"My beauty products are so tightly edited -- to what I need and love -- travelling or stationary, my beauty case stays the same. I like to keep my hand luggage to a minimum though, and have a capsule packing routine down to an art. I usually include travel-size wipes for my face and my hands to freshen up, a cleanser, my serum, night cream, and a travel size perfume to freshen up before getting off the flight."
Does your hair ever misbehave in different climates and water?
"I've recently been experimenting with a bit of colour -- which is new for me. I find travelling and going from hot to cold climates has attributed to colour fade. I haven't found the perfect solution, I just use salon prescribed shampoo, and conditioner, and use a colour-lock mask every few days."
How do you avoid jet lag?
"I try to get into the time zone as soon as I arrive and I try and keep moving, until it's time to go to sleep in the country I've arrived in. I've learnt not to look at the world clock to see what time it is in Sydney -- because the time difference is always something crazy."
What clothing do you fly in?
"I generally like to keep it smart, yet comfortable. I usually wear black skinny jeans, Charlotte Olympia Ballet Flats and a Breton jumper, and sometimes a big scarf I can snuggle in on board."