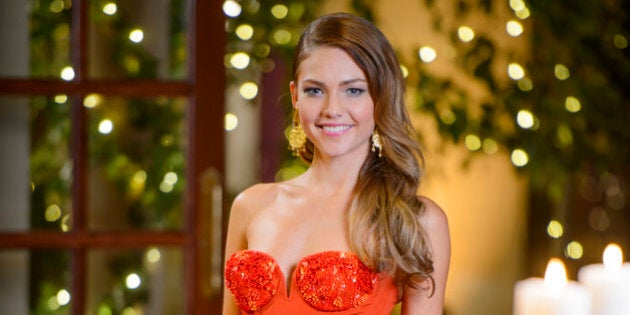 She counts Rihanna, Kylie Minogue and Amal Clooney as clients, but celebrity makeup artist and business owner Helen Dowsley now has a new friend in the spotlight -- Bachelorette Sam Frost.
Dowsley said she was "thrilled" when Frost requested Dowsley to work exclusively with her on set for The Bachelorette series.
She was the head makeup artist for The Bachelor, overseeing a team of artists working with the contestants, and, like most of Australia, was stunned when Blake Garvey rescinded his proposal to Frost.
"I was with Sam last year and we were all so shocked at what happened and I was so grateful that Sam actually asked for me to be on it so I could go on this part of her life with her," she said.
"Sammy was amazing, absolutely amazing.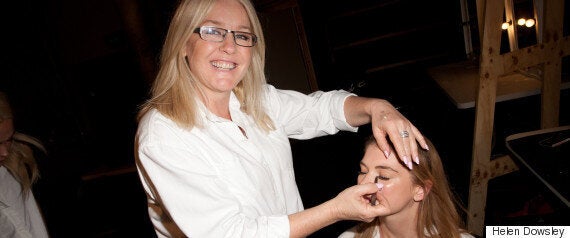 Dowsley has worked hard to build her personal brand and business reputation as a makeup artist.
"She had a lot of trust in me and I would show her reference shots of what I was thinking for her makeup that day and her thing was always 'love ya Helso, love the idea'."
But this kind of celebrity favouritism is no accident -- it's the result of years of hard work and tenacity to build a successful business based purely on Dowsley's name and personal brand.
"When you're a freelancer the only thing you've got is your name and you're only as good as your last job," she told The Huffington Post Australia.
"In this industry, you need to be very ethical in what you do and instil trust and keep your mouth shut because there are a lot of things we know, especially spoilers and things like that, so it's very, very important to me to have a good name."
Dowsley, who dreamed of being a makeup artist in Hollywood as a girl, has always worked for herself in TV, with celebrities and at fashion shows -- but it's not for the reasons you might think.
In the 1990s in Australia she was a single mum and a widow -- and apparently a big risk.
"We mostly had men as bosses and they just didn't realise what women could achieve," she said.
"And so the only way I could do it was working for myself whether it was in a salon or working on a celebrity because nobody really would employ me."
Three years ago, after thinking about it for many years, Dowsley expanded her business to sell ethically-produced and handmade synthetic lashes online.
She said it was a big decision -- and she has learnt what not to do in the world of e-commerce -- but she just knew she had to get out there and "have a go".
"My secret has always been eyelashes. I'd always use lashes even when others weren't using them at all," she said.
"I was really confident about the businesses, but you do tend to second guess yourself.
"I wanted to do it a long time ago but I thought 'why would I be any different? Why would it work for me, just little old Helen from Coogee?'"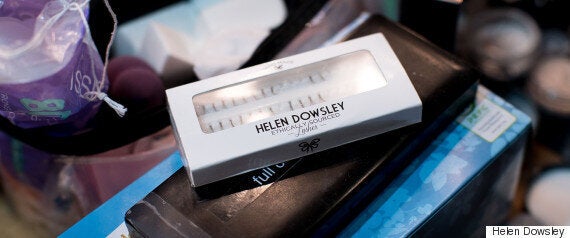 Dowsley didn't want to use her name on her lashes range, but Mark Bouris convinced her to.
Three years on and her lashes are used by every leading makeup artist in Australia, worn by celebrities on the Golden Globes red carpet and by TV celebs here, including Frost, of course.
Her lashes also made their debut at this year's Sydney Fashion Week, featuring in the Watson X Watson and Jennifer Kate shows.
She said using her own name for the lashes line, Helen Dowsley Lashes, was never her idea -- it was the brainchild of The Celebrity Apprentice Australia's Mark Bouris with whom she worked on the reality show.
"I didn't want to use my name. I felt quite embarrassed about it," she said.
"But Mark said big companies that were interested in where I was going said that I should do it under my name because of what I do and my reputation."
And Dowsley's reputation is what keeps the clients coming back, and has allowed her lashes business to flourish.
"The amount of times I get orders and it's through referral it makes my heart jump for joy because I haven't done anything to get them. It's purely from having a good name and working with people and it getting out there," she said.