Ben Pruchnie via Getty Images
Cricket's latest match-fixing saga has former New Zealand all-rounder Chris Cairns at the centre of the storm which is growing in intrigue each day of his perjury trial in London.
45-year-old Cairns is charged with perjury arising from a 2012 libel case against Lalit Modi, the founder of the Indian Premier League (IPL).
The history behind the case is based around the now defunct Indian Cricket League (ICL), a lesser version of the successful and lucrative IPL.
In 2008, a number of international cricketers not employed in the IPL played instead with the ICL.
In 2012, Modi publicly accused Cairns of match-fixing during his time with the ICL. He alleged that Cairns approached teammates requesting they manipulate their performances, a form of match-fixing known as spread betting.
Cairns successfully sued Modi for libel and was awarded damages and costs of more than $2million.
In 2013, the International Cricket Council (ICC) undertook an investigation into match-fixing and identified a particular player -- officially referred to as player 'X'-- who seemed to be at the centre of the activity.
The finger was pointed at Cairns and as a consequence, he was charged with committing perjury.
While Cairns is staunchly reiterating his innocence, the line of former team mates and international players involved in the case against him – including Australia's Ricky Ponting – is growing.
Chris Cairns trial: Ricky Ponting was with Brendon McCullum when he got call from 'Cairnsy' https://t.co/fAuBNpD3lj

— SMH Sport (@SMHsport) October 20, 2015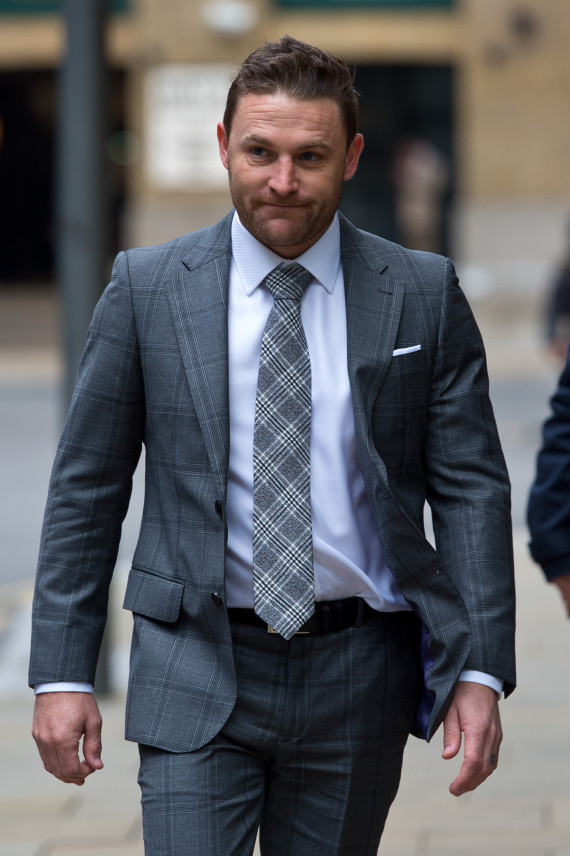 Brendon McCullum arrives at Southwark Crown Court to give evidence in the trial of New Zealand cricketer Chris Cairns. (Photo by Ben Pruchnie/Getty Images)
Even the ex-wife of former New Zealand player Lou Vincent -- now under a life time ban for match fixing himself -- gave evidence this week of a confrontation she had with Cairns in 2008.
The court case is expected to continue through to the end of November.