lofilolo via Getty Images
A staggering one in four Australian women, or 2.2 million women, have experienced violence at the hands of an intimate partner, a rate far higher than previously reported.
Australia's National Research Organisation for Women's Safety (ANROWS) announced the startling figures in its analysis of the Australian Bureau of Statistics' 2012 Personal Safety Survey (PSS). The survey previously stated 17 percent of women, or one in six, had experienced partner violence; however, ANROWS said their analysis broadened the definition of "partner" to include boyfriends, girlfriends and date relationships, which far increased the reported rates of violence against women.
More than 500,000 women reported their children had seen them being assaulted, while 400,000 reported violence while pregnant.
"This definition is a more accurate representation of the size of the problem because it captures the full range of intimate partner relationships," said ANROWS CEO Heather Nancarrow.
Dr Peta Cox, a lead author of the report, said the broader definition of partner violence -- including boyfriends, girlfriends and dating partners -- helped to truly illustrate the issue, especially in the case of younger women who are more likely to be dating and less likely to be married or in long-term relationships.
"The ABS does a lot more detailed analysis around people who live together, so we wanted to acknowledge the breadth of relationships where violence can happen. This is a definition which helps us appreciate the differences in relationships," she told The Huffington Post Australia.
"It helps us understand particularly younger women's relationships. The biggest shift we saw [between the PSS data and the ANROWS report] was in younger women. It helps us to highlight the extent of the problem with younger women."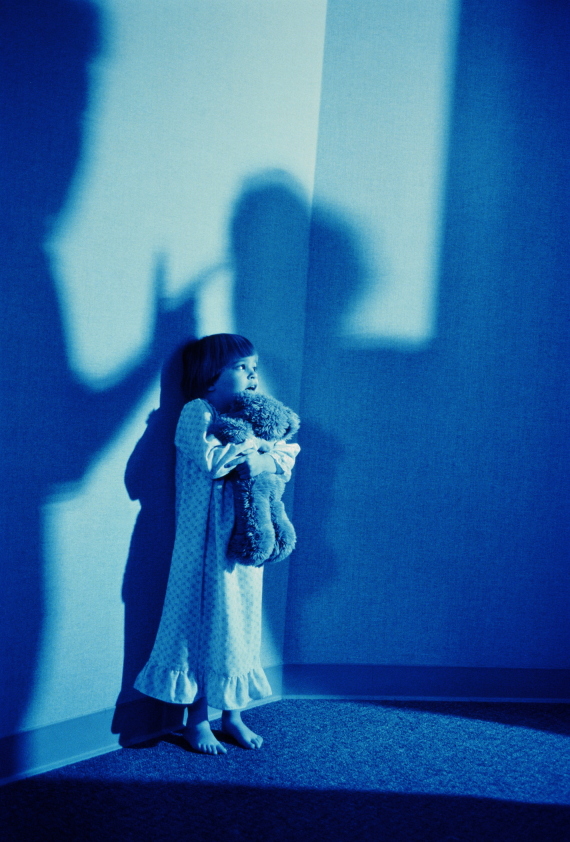 Half a million women reported their children had seen them being assaulted
The report lays out more shocking figures around violence against women, including that 31,600 women had experienced fractured or broken bones and teeth, that two in five women had been a victim of violence while separated from a violent partner, one out of three actually experienced more violence while separated from a partner, that seven out of 10 had left behind property or assets when leaving a violent partner and that a woman's home is the most likely place for her to be assaulted.
Domestic violence and violence against women has become one of the biggest issues in the Australian social and political landscape, with new figures, reports and heartbreaking cases emerging seemingly every week. Recent ABS data shows in NSW alone, there were 28,780 victims of family and domestic violence related assault offences recorded by police in 2014 -- one every 18 minutes.
Prime Minister Malcolm Turnbull recently announced a new $100 million package to bolster front line domestic violence services, new apps are being created to support women seeking to escape an abusive relationship and just this week at least two National Rugby League players have been charged with domestic violence matters and a third is up on stalking charges in New York.
The 2012 Personal Safety Survey defined "partner violence" as "the person the respondent lives with, or lived with at some point, in a married or de facto relationship." The PSS reported nearly 1.5 million women had experienced partner violence since the age of 15, with 1.36 million reporting physical partner violence and 426,000 reporting sexual partner violence.
With ANROWS' data far broadening the definition of "partner," these numbers would be even higher under the new analysis.
If you or someone you know is impacted by sexual assault, family or domestic violence, call 1800RESPECT on 1800 737 732 or visit www.1800RESPECT.org.au. In an emergency, call 000