Supplied
Five years apart. 1100 kilometres apart. The bodies of a mother and her child are discovered in different states, in what will surely go down in history as one of Australia's most bizarre and baffling crimes.
When the remains of a young woman were found in dense bushland in the Belango State Forest, south of Sydney, in August 2010, the discovery sparked international interest. Speculation was rife the bones might be a potential victim of notorious backpacker killer Ivan Milat.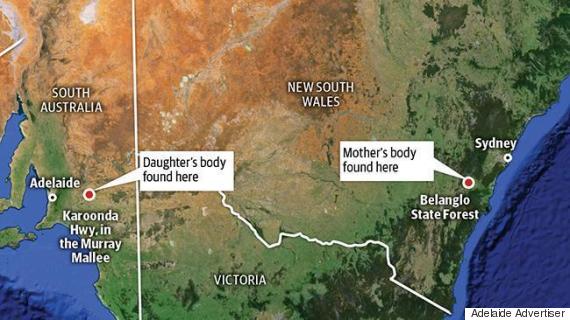 Yet Milat was imprisoned in 1996; many years before the young woman had died. The only identifying clue police had was a t-shirt the woman was wearing, bearing the logo 'Angelic'. Five years down the track, police were at a loss. They were no closer to solving what looked like a cold case.
Meanwhile, in South Australia, in July this year, the remains of a little girl were found in a suitcase, along with items of clothing and a quilt, near the Karoonda Highway about 2km west of Wynarka.
Police believe somebody left the suitcase behind a bush and that at some stage someone tipped most of the contents out behind a nearby bush and left the suitcase near the roadside.
Australians were horrified at the thought of a child's body being left by the roadside in a suitcase -- and even more horrified when police revealed the remains could possibly belong to more than 150 possible children.
Since July, South Australian police have worked tirelessly to discover the identity of the child; investigating more than one thousand phone calls from the public.
Finally, a breakthrough arrived in two phone calls to Crimestoppers ( phone calls number 1267 and then 1271). The caller alerted police to the fact that Karlie Jade Pearce-Stevenson and her daughter Khandalyce had been missing since 2009.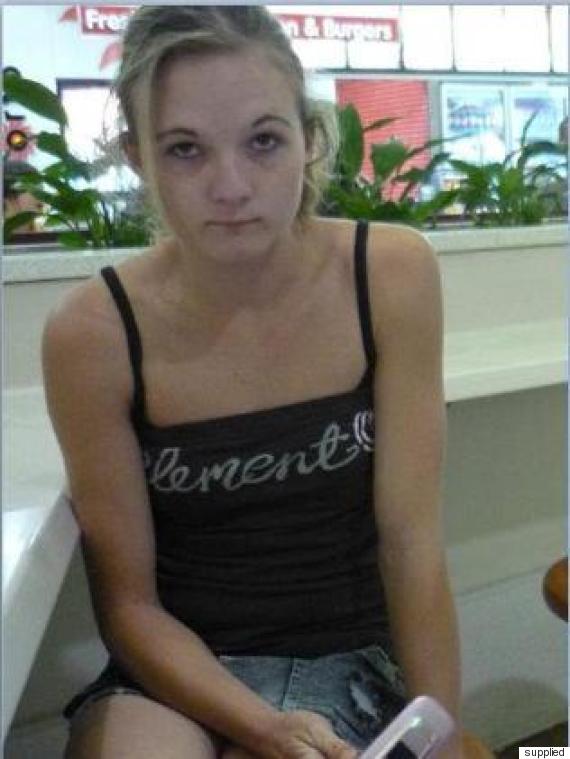 Karlie Pearce-Stevenson. Picture Supplied
Karlie's mother had reported the pair missing on September 4, 2009, but soon withdrew the report after she was assured the pair was safe and that Karlie did not want any contact with her family.
Karlie's mother has since passed away from an illness but, before she died, a Facebook page was set up in a bid to find Karlie, so her mother could see her one last time. When Karlie's mother died in 2010, she still believed her daughter and grandchild were living in Alice Springs.
Eventually, one of the callers to CrimeStoppers provided police with a photograph of little Khandalyce in a stroller with a quilt reportedly made by her grandmother, which was found in the suitcase with her remains. Another photograph showed the toddler wearing the pink dress that was also left in in the suitcase.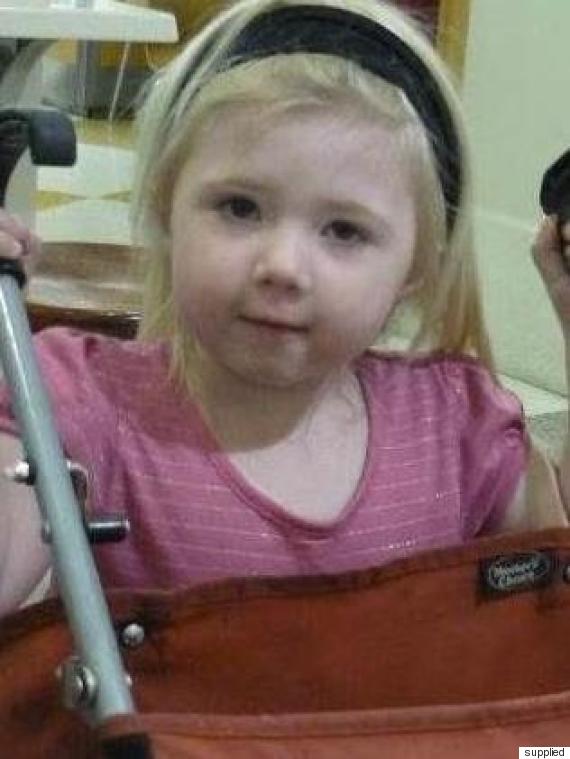 Khandalyce Pearce-Stevenson. Picture Supplied
The last reported sighting of Karlie and Khandalyce was on November 8, 2008, when Karlie's car was pulled over by police near Coober Pedy, South Australia.
Detectives are now focussing on the journey of Karlie and Khandalyce and are urging hotel, motel and caravan park owners to look for records of bookings for the mother and child. Police have repeatedly said that no family member, including Khandalyce's father, are suspected in the deaths.
Police have confirmed they are following a number of lines of inquiry and have 'more than one suspect.' But now they are desperately trying to work out the pair's final journey and how their bodies ended up on different sides of the country.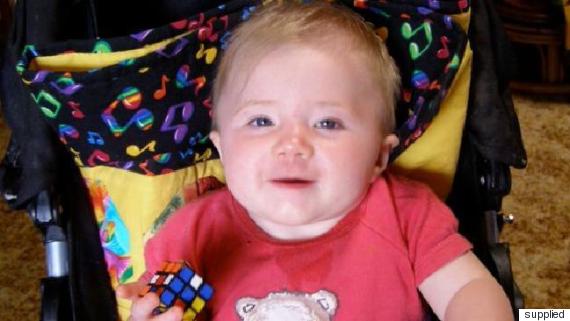 Khandalyce with the quilt later found in the suitcase. Picture Supplied
For now, police are looking at several enquiries and keeping an open mind. What makes the case so incredibly tragic is police have revealed both mother and child suffered a violent death.
Karlie's devastated family released a statement.
"The families of Karlie and Khandalyce are grateful to the police, the community and media and everyone who has assisted or provided information in this investigation," it read.
"As you would expect our family is devastated by this news of the deaths of Karlie and Khandalyce and we are trying to deal with the grief. We understand that this case has created considerable interest across the country but at this time we ask that you respect our privacy to allow us to grieve."
South Australian Major Crime Detective Superintendent Des Bray said officers breathed a sigh of relief when forensics confirmed the identity of Karlie and Khandalyces' remains.
"It's taken a toll on our officers, that's for sure. We definitely feel relieved but now we're going to work closely with our NSW colleagues to find this killer," Detective Bray told The Today Show.
Police are hopeful one day, in the near future, the remains of Karlie and Khandalyce will be reunited.
But, until then, the hunt for their killer will involve detectives across four states: NSW, the Northern Territory, South Australia and the ACT.
Timeline of crucial events for Karlie:
November 8, 2008: Karlie and her daughter Khandalyce were last seen on Stuart Highway near Coober Pedy, SA after being pulled over by police.
September 4, 2009: Karlie's mother files a missing person's report. But she withdraws the report six days later after she was reassured Karlie and Khandalyce were safe.
August 29, 2010: An unidentified female's body found by two trail bike riders in the Belanglo State Forest, NSW.
December, 2011: Police appeal for help from public, release computer-generated image created by a facial anthropologist.
October 21, 2015: Police reveal they've identified 'Angel' as Karlie Jade Pearce-Stevenson.
Timeline of crucial events for Khandalyce
November 8, 2008: Khandalyce last seen with her mother Karlie Jade on Stuart Highway near Coober Pedy, SA.
September 4, 2009: Reported missing by Karlie's mum. Then, missing person's report withdrawn.
April/May, 2015: Strange man, aged around 60, seen carrying a suitcase seen heading out of Wynarka, SA.
July 14, 2015: Khandalyce's remains found in a suitcase dumped beside a South Australian highway.
July 29, 2015: 43 children including Madeleine McCann ruled out as the potential victim. William Tyrell also ruled out quickly.
October 21, 2015: Police announce they have identified the young girl as Khandalyce Kiara Pearce, from Alice Springs.