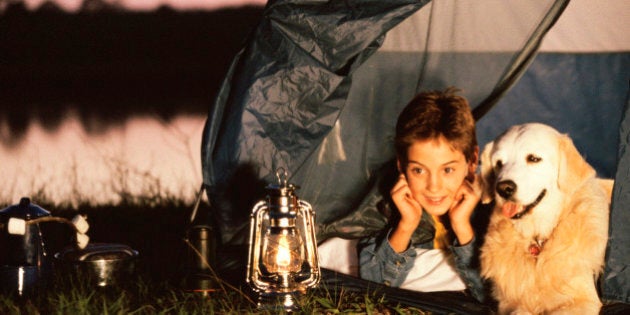 For pet lovers, there's nothing more wonderful than taking your beloved pooch or feline on a family holiday. Not only do you save money on kennel/cattery fees but it's the best way to ensure your four-legged buddy lives his life to the full.
But when it comes to travelling around Australia, there are several things you need to be aware of to make sure your pet is safe for the journey and doesn't go crazy and give chase when it spots a herd of grazing cattle.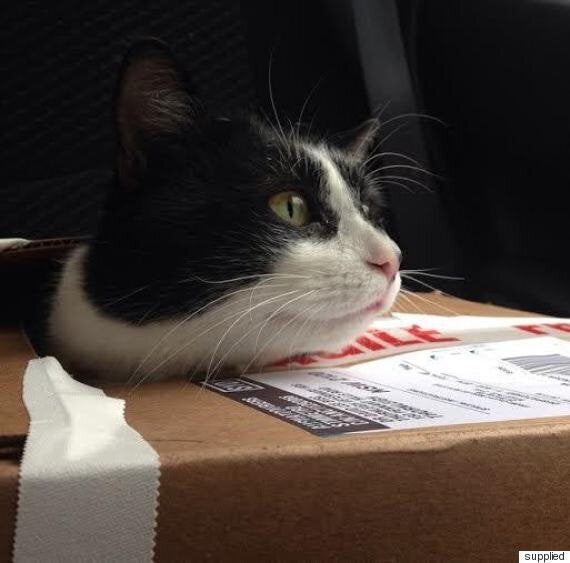 Felix enjoys the car journey from the comfort of his box.
Kelly Walton from the RSPCA told The Huffington Post Australia the first rule is to remember no pets are allowed in any national parks. There are no exceptions.
"There are no areas in particular to avoid around Australia but the biggest factors you need to be wary of are snakes, ticks and livestock.
"That's when you really need to know your pet well. For example, if your dog is likely to run off and chase livestock or snakes, then it's best either not to take him to a bushy area or, if you must, keep him on a leash," she said.
"I would never take my dog to an area where he could run away because he is likely to chase livestock. If your dog runs onto somebody else's property and harasses the sheep or cows, then the owner has the right to stop your dog. Also the livestock could do quite a bit of damage to your pet, kicking them in self-defence. The same goes for kangaroos. If you have a small dog, like a Jack Russell, they tend to chase other animals and bark wildly – a kangaroo will defend himself and your dog could be injured or killed. Keep him on a leash."
The good news is more and more hotels are becoming pet friendly. Kari Taylor from HotelClub.com said hotels are recognising the fact that most Australians have a pet or two.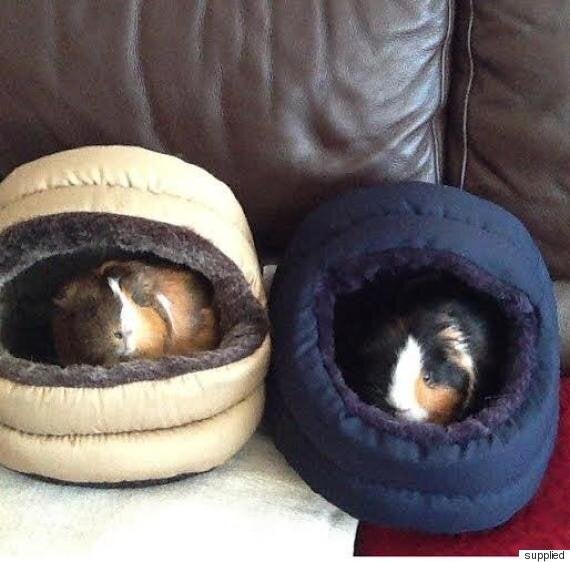 Guinea Pigs Beyonce & Solange travel in style.
"Pets are such an integral part of many Australian families so it's great to see that choices for pet-friendly accommodations are expanding with many luxury hotels leading the way," Taylor said.
For anybody who can't take their pet with them, dog lover Jenny Penrose said the best thing to do is get somebody to mind your house.
"My tip is if you can't take them with you, get a house sitter to take care of them. It costs nothing and you don't take the risk of them being drugged at a kennel – something that happened to my dog, Gidget. I managed to save $1500 in kennel fees on a recent overseas trip by getting a house sitter who not only looked after the house but gave Gidget a walk twice a day," Penrose said.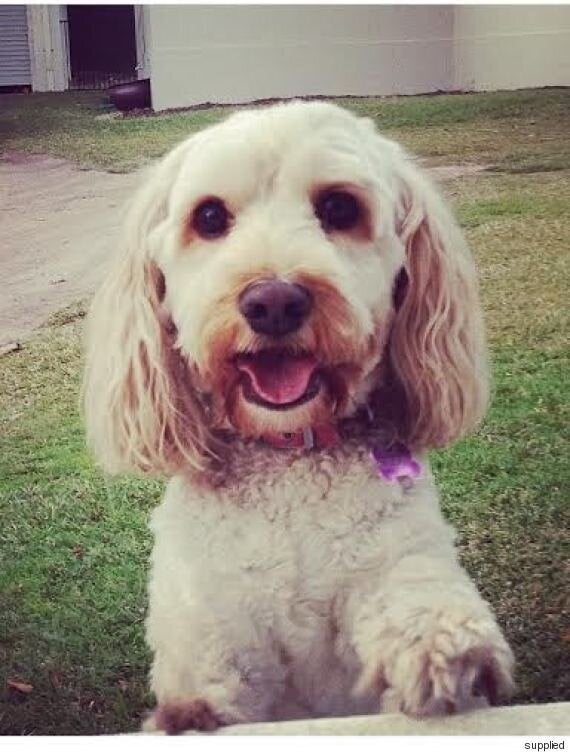 Gidget is well travelled but also enjoys having a homesitter.
Walton also said it is important to make sure your pet is well enough to travel.
"If he's been unwell or vomiting, you shouldn't take him on your trip. Or, if you must, make sure you're aware of vets along the way and also at your final destination," she said.
"Also make sure all vaccinations, tick treatments and worming tablets are up to date. Another thing to be aware of is to ensure your microchip details are current. If you need to make changes, just call your local council. There's also a new tick and flea treatment on the market, Bravecto, which safeguards your pet for 3 months."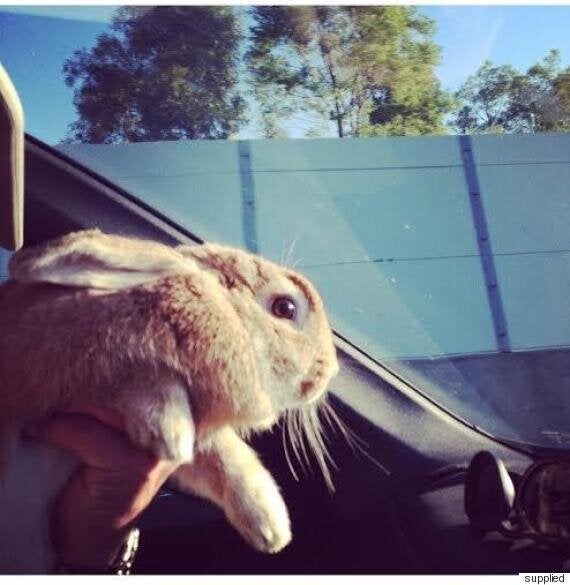 Libby-Jane's rabbit Benny Bunny is a great traveller.
HotelClub.com has compiled a helpful checklist for people considering travelling with their pet:
General health: Make sure that your beloved pet is in good health prior to embarking on your trip – this is a requirement of most pet accommodation and transport facilities, so you don't want to be turned away before you even getting a chance to enjoy your holiday. Also, if your pet takes any medications, make sure you have a sufficient amount for the duration of your holiday and that you obtain a vet certificate if required by your airline.
Microchips: Be sure that your pet has a microchip prior to travel, and despite there being various microchip registers in Australia, being on a national register is important. This will ensure that should your animal go missing while you are away, it can still be located, even if you are interstate. Also ensure you have a collar or identification tag with updated contact details.
Comfort and safety: There are various considerations to ensure that your pet stays safe and comfortable when they travel, like having the correct travel equipment such as comfortable carriers, access to water and shade (if driving).
Transport: The main modes of transportation for getting your pet from A to B are flying and driving. Only trained assistance dogs for those with a disability/diversity are permitted for travel on Australia's buses and trains (and indeed in any public place).
Hotels: There are more and more hotels around Australia that are accepting pets with your stay, including some 5 star hotels. However, it's important to double check their pet policy prior to booking. Some may have restrictions on the size of the pet, have special rooms dedicated to being pet friendly, or may charge an additional fee or bond for their stay. Most pet friendly hotels also don't allow you to leave your pet unattended in the hotel room, however, some hotels such as The Langham Sydney do offer pet-sitting and dog walking services on request.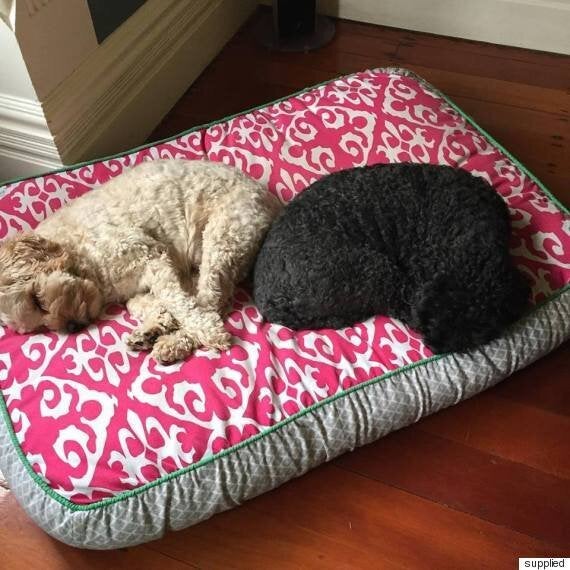 Blossom & Kipper love a comfy bed.
Airline Regulations: There are many regulations involved in aeroplane travel in Australia, much of which differs from one airline to another. All airlines require the pet to be carried in an IATA standard animal container and those that accept pets require you to pre-book your pet so always call ahead to enquire about your pets travel before you booking your own seat. Also note, for pet's own health reasons not all breeds will be accepted for travel.