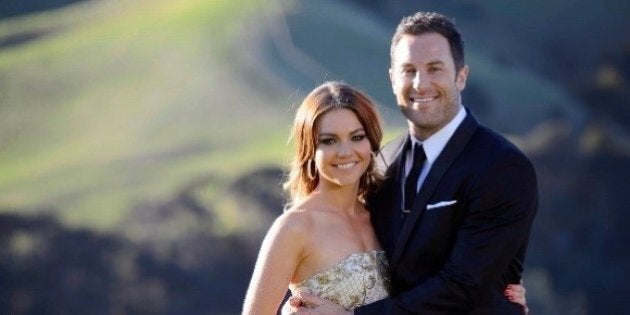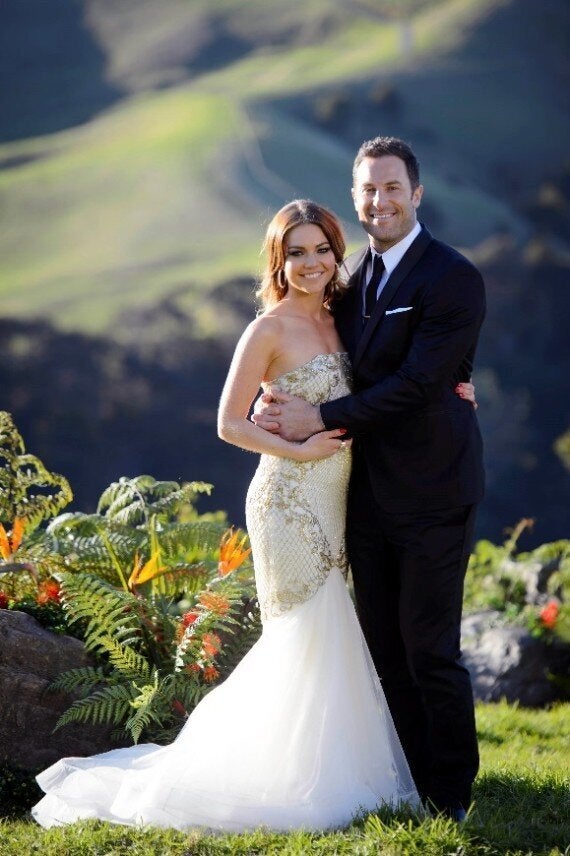 On Thursday night, Sam Frost made one of her suitors a ridiculously happy man -- and the other, well, left him heartbroken -- allowing Australia to finally, get their Wednesday and Thursday nights back.
The location is exquisite -- New Zealand's North Island and there's violins and ominous music.
Sam's family have even flown over to meet the two finalists, and we soon learn that her older sister, Christine is a straight talker.
It's been a long and emotional ride for Sam, host Osher tells us.
But she can rest assured because both suitors are super keen… But are they *IN LOVE* with her? That, we will find out in due course.
Before meeting the fam, Sasha and Michael tell us how they're feeling.
"Sam is the kind of girl that you always hope is out there, but you never find," said Michael.
"I started to fall in love right from the moment meeting her," said. Sasha
Sam's big sister, Christine is very protective. The eldest brother, Steve skeptical. The younger brother Alex, is just chill.
Michael meets the fam first. At the start, Christine isn't sold.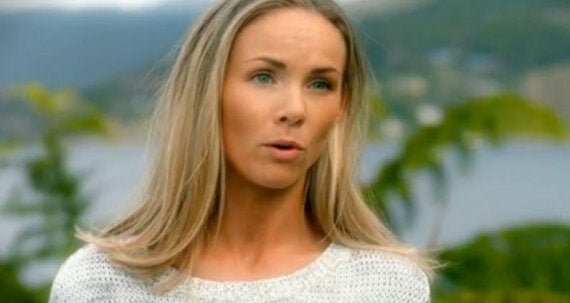 "He did come across a bit salesperson like, like saying things we wanted to hear," Christine tells the camera, and then proceeds to tell Michael the same kind of thing.
"You seem like a smooth talker," she said. And then she compares him to He Shall Not Be Named -- BLAKE!
BURN. It's not looking good.
But Michael handles it well, telling Christine he can't guarantee they're going to ride off into the sunset and live happily ever after.
Sasha gets a grilling too -- "are you here for love or to get a profile," Christine asks.
Sasha responds, "I don't even have a Facebook profile".
And we believe him. "At the end of the day I'm just a builder," said Sasha.
The fact both finalists haven't dropped the L-bomb yet, worries Christine especially since Sam had to wait till the very last moment to know where she stood with Blake. And we all know how that turned out.
Sam and Michael have their single date first. There's rain and steam coming off the hot springs oh, and champagne. And Sam really wants Michael to open up.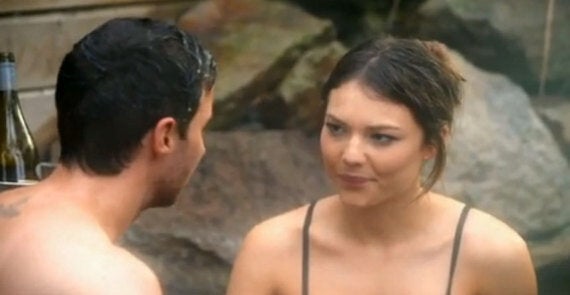 Which he does saying, "Sam Frost, I love you." Sam replies, "Thank you" -- with a kiss.
"If I choose Michael in the end, I feel like I don't have to worry because I know he loves me back... I know exactly where his heart lies," said Sam.
Sasha's turn. A date sailing on a classic yacht followed by a seaplane right.
Sasha tells Sam he couldn't sleep because he was thinking about her and what their kids would look like. There are forehead kisses and they both look adorable in their matching golf shoes.
We're not sure if he'll tell her he loves her, but we're hoping he does.
"For me love is such a big word and I don't want to undermine the meaning of that word," said Sasha.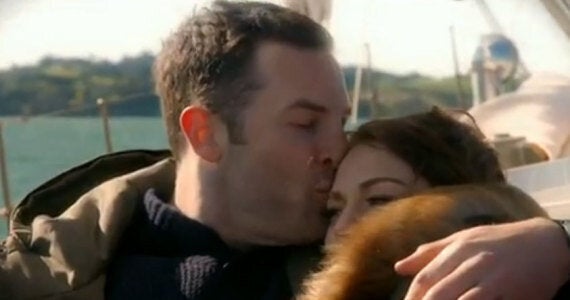 "But I want you to know that I do love you... I want you to know that I mean that, OK?"
Finally, the moment we've all been waiting for.
If Bachie history tells us anything, it's that the first out of the car is the loser. So is Michael going home?
Sam tells Michael how thankful she is for him. She starts to cry, and right at this moment, Michael knows he hasn't got this.
He's all class and handles it amazingly, though. Telling Sam she's got to do what's right for her and to trust her instinct.
Sasha enters the paddock. There's soft, melodic piano juxtaposed with Michael telling us how guttered he is. It's very emotional, made worse with another ad break.
And then… "I just never thought that I was gonna find love, Sash, and I love you so much."
And the feels are next level.