Nilo the lioness is bonding with her litter after giving birth to three healthy cubs this week.
The first-time mum is in a special birthing den at Werribee Open Range Zoo in Victoria, with vets and keepers watching on via a video link.
Director Sally Lewis said the birth was a roaring success.
"It's a special time for our new pride and for all of us here at the zoo," Lewis said in a statement.
"Nilo is doing a great job and is very attentive in grooming the cubs and allowing them to nurse."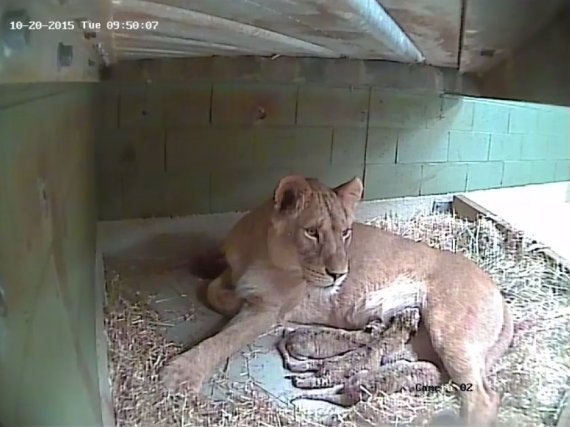 Mum and bubs snuggle in their den. Picture: Werribee Open Range Zoo
Life sciences general manager Russel Traher said the video link gave the little family privacy.
"It's important that Nilo has privacy to bond with her cubs and utilise her natural mothering instincts," Traher said.
"Video monitoring is really important in allowing us to take a hands-off approach while keeping a close eye on the health of mother and cubs."
The cubs will be on display in the Victorian zoo in about six weeks.