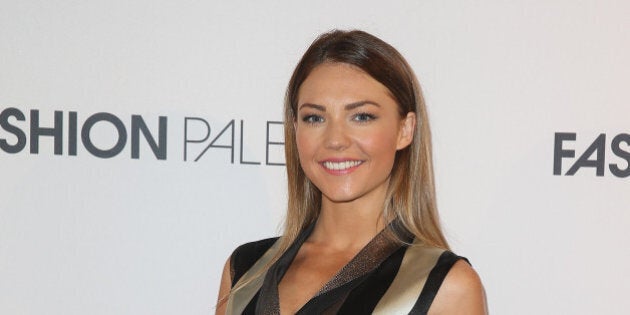 The Bachelorette's Sam Frost has chosen her new beau, with the winner of her love (and the series) revealed on Thursday night as fan-favourite Sasha Mielczarek.
Throughout the 2015 season, Frost and friends were never short of romantic locations to be whisked off to. We saw them aboard luxury yachts, sipping wine under the stars, and jetting overseas for a quick dip in NZ's hot springs.
If the show's end has inspired you to escape with a lovebird of your own - be they a new flame or not - here's our selection of romantic destinations that will get sparks flying between you and your lover.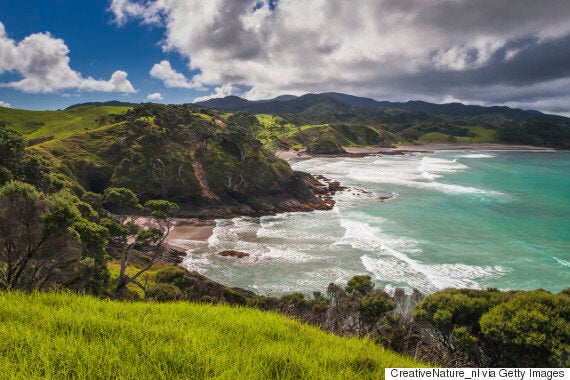 In case you missed it, Sam and Sash took a whirlwind trip to New Zealand for the final episode of the show. With stunning scenery sure to get anybody's soul singing, it was here that Sasha finally revealed his love for the Bachelorette, causing her to break down in tears.
While the rest of us might not get such a dramatic confession from our significant other, there's still plenty on offer. Think luxury sailing along the country's coastline, hot-air balloon trips at sunrise, plus spas, mud baths and hot springs for the ultimate in romantic relaxation.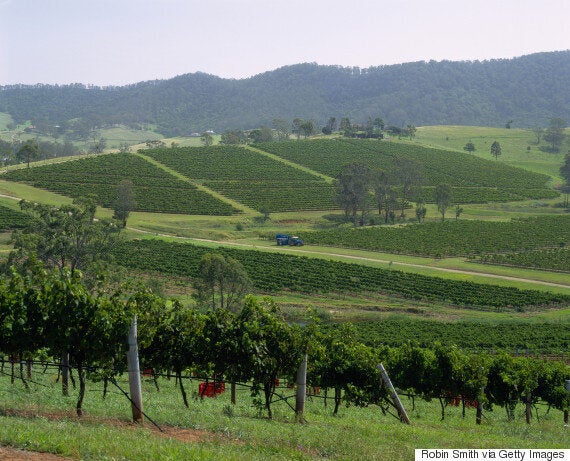 Nestled throughout the picturesque Hunter Valley are the vineyards the region is famous for. The Hunter is the home of some of Australia's best wines, giving you and your partner the chance to (over)indulge in the finer things in life.
Of course, wine isn't all that's on tap, with award-winning restaurants offering rustic or modern menus with locally-sourced products that include cheese, olive oils and even chocolate. And yes you can buy all that too!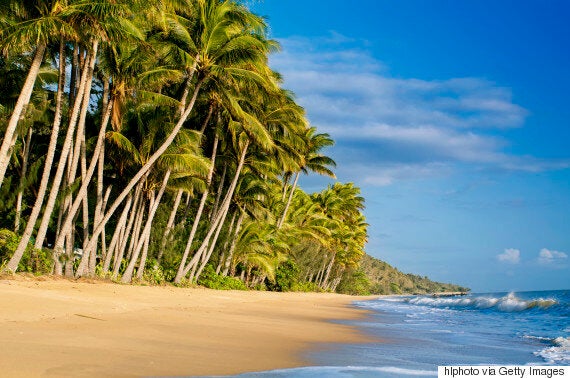 Palm Cove is the ultimate romantic escape - nothing but you, a beautiful sunny beach and your partner. While it's less than an hour's drive from busy Cairns, you won't find high-rises, strip malls, or immense crowds of beachgoers here.
Close by are up-market resorts and restaurants for you to explore new culinary delights. Or simply lazily swim the day away then kick back on the sand with a book.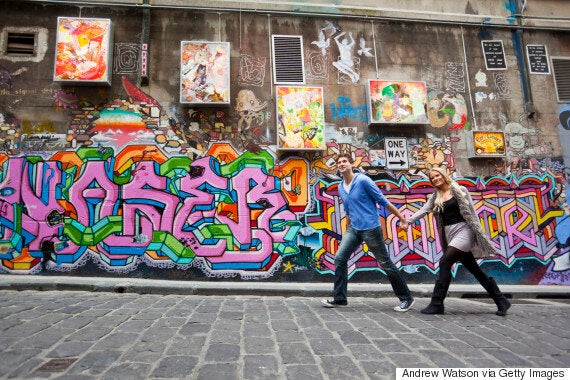 If you're a couple who love your restaurants, bars, and the arts, our cultural capital is the destination of choice.
Explore the city's famous laneways, cafes, and fine-dining, or discover the more eclectic side to Melbourne in suburbs like Fitzroy and Brunswick.
Melbourne also has much to offer in the way of arts as the home to Australia's oldest public art museum, the National Gallery of Victoria. There's also hundreds of unofficial art pieces littering the alleys of the city - with street art and graffiti densely populating the walls of lanes like Hosier, Union, and ACDC in the CBD.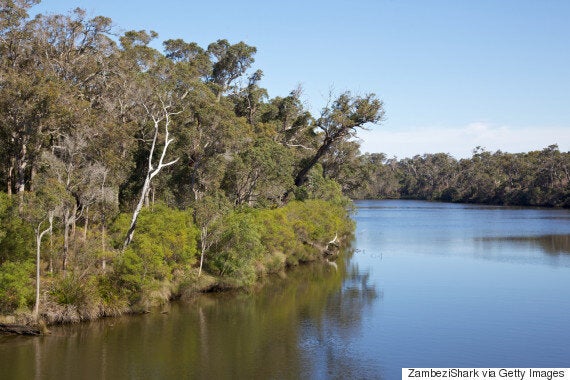 Rolling green fields sit alongside oceans and forests in this verdant region of Western Australia. The Margaret River is another of Australia's great wine-producing regions, but it also boasts art galleries and gourmet food.
For the best escape possible, it's best to time your visit with the food and wine festivals put on in the region throughout the year.
And if you're a couple who like to get your heart racing together the area is also known for its rock-climbing, abseiling, and canoeing.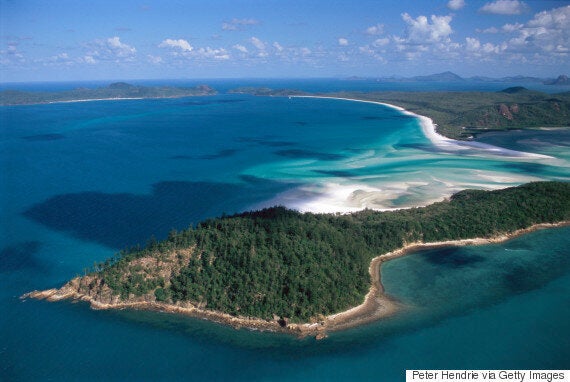 Think white-sand beaches. Warm sun. Crystal-clear water. The beauty lies in the simplicity of this relaxing holiday hotspot, home of an array of luxury resorts and romantic hideaways.
Kayaking, sailing, and powerboating provide a bit of spice for adventurers, and you can't skip the opportunity to snorkel or scuba dive to explore the Great Barrier Reef.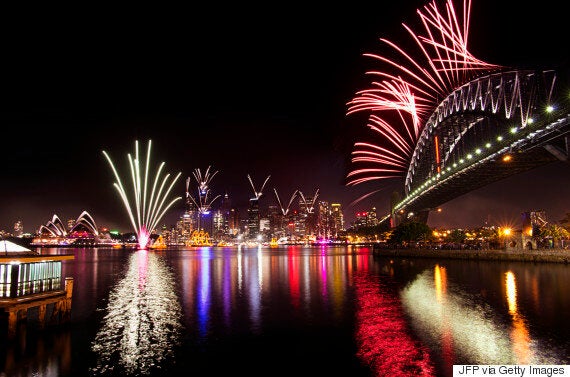 The glittering Emerald City should set off fireworks (the good kind!) for any relationship. It's probably not for those who want a quiet retreat, but if you're looking for fine restaurants and a bit of glitz and glamour, Sydney's a great option.
Darling Harbour's home to such landmarks as the Opera House and the Harbour Bridge, which for the ultra-fan of the Bachelor holds special significance as a record-breaking spot for 2015 Bachie Sam Wood and contestant Nina.
With New Year's Eve and summer around the corner, Sydney's iconic beaches are sure to add heat to any romance.
For flights, hotels, packages and a world of romantic holidays, visit Wotif, the home of holidays.