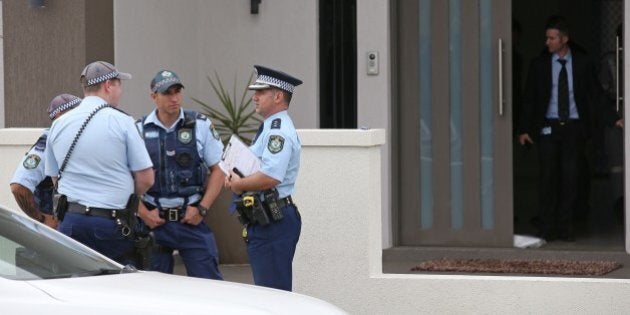 Two men have now been charged over the shooting death of Hedi Ayoub who was gunned down in broad daylight in Sydney's southwest earlier this year.
Bodybuilder Ayoub, 22, was shot dead in a park on Mulga Street at Punchbowl on the afternoon of June 29 in what police believe was a targeted attack.
In a statement issued on Saturday, police said they arrested a 22-year-old Lakemba man at Sydney International Airport on Friday afternoon in relation to Ayoub's death.
The accused killer was later charged with murder and refused bail.
He appeared at Parramatta Local Court on Saturday where he was again refused bail, police said.
He will next appear at Burwood Local Court on Wednesday.
Police have previously said that Ayoub could have been targeted over a drug deal gone wrong.
At the time of his death, Ayoub was described in media reports as "the golden child for his family and such a nice boy".
He had been married for just over a year when he was shot dead.