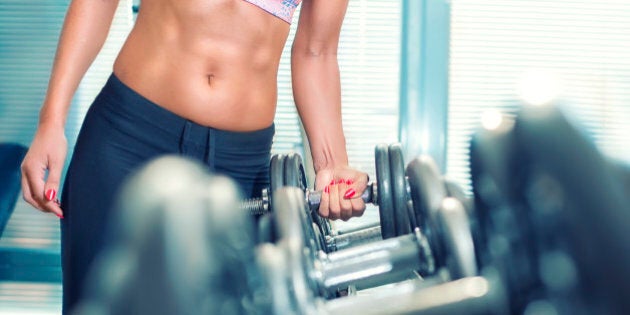 If you're someone that does yoga at one studio, circuit at another and the odd pilates class somewhere else, then you might want to know about a new fitness "hybrid" trend taking The States by storm, and coming to a gym near you.
In short, hybrid workouts blend two different types of training. For instance yoga and cycle, or boxing and yoga into the one routine -- so you might cycle for 30 minutes, followed by 30 minutes of yoga -- resulting in more calories burned and improved flexibility and strength.
Former NRL player Ben Lucas is the co-owner of Sydney's Flow Athletica and has jumped on the movement, offering multi-dimensional workout classes at his Eastern suburbs studio after visiting America and seeing first-hand its success.
"Our goal was to get the yogis out of the yoga room and into the weights room -- and the strength and fitness people into the yoga room," said Lucas.
For Lucas, mixing up a workout is something he's been passionate about after taking up yoga himself a few years ago.
"I was training for an ultra marathon, and it wasn't until I started doing yoga that my recovery became much easier," he said.
The new classes get you "more bang for your buck" as well as more variety in a shorter period of time, reflecting the likes of KX Pilates and F45 -- which have become increasingly popular for the way their programs combine two components (strength and cardio) into the one workout.
"Three hybrid sessions a week is effectively six different sessions -- but with only three trips to the gym," he said.
Lucas said there are four workout offerings -- spin and yoga, spin and strength, spin and barre and boxing and yoga.