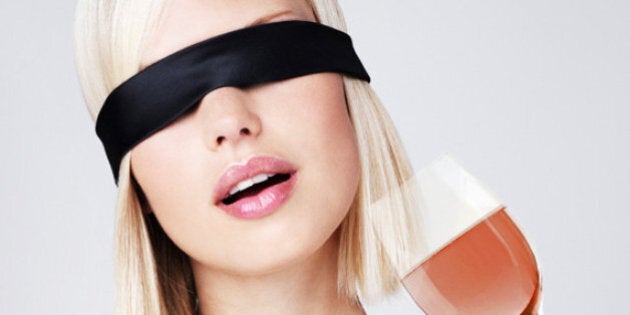 The blinders were removed.
The brand was Aldi and the cost? $4.99. That's right, the nation's best rosé cost less than a bottle of Passion Pop.
Aldi's wines under $10 have won gongs at the Sydney International Wine Competition, the Royal Melbourne Wine Awards, the Perth Royal Show and more.
How does a cut-priced supermarket with weird peanut butter and occasional ski-wear bargains make it so cheap, and who are the winemakers behind these ambiguous labels?
The answer takes me to the Yarra Valley in Victoria to a cellar door with a charming, down-to-earth winemaker, who would like to keep her identity secret.
After all, the maker of this rosé is part of a family of established winemakers, selling bottles for a little more than $4.99.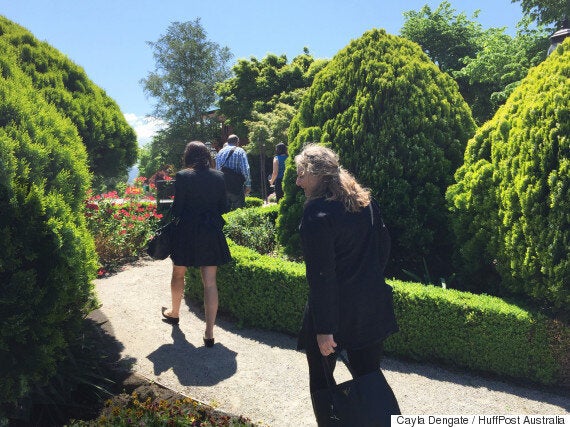 Guess who: One of the wineries working with Aldi.
She said the medals came as a surprise -- and the price it was sold for.
"It was amazing to see my wine up there," she said.
"It's won gongs the last three years and when we see it selling for $4.99, well this beats a $25 rosé if you ask me."
Aldi Buying director Jason Bowyer is the man who can answer how an award-winning bottle of wine can be produced, bottled, shipped and sold for $4.99.
He said these brands didn't have a marketing budget or a sales team, and because Aldi only supplied a limited variety, it simplified the distribution to create efficiency.
He was there, at the winery when the rosé blend was mixed and the two banter about whose idea it was to blend in a touch of petit verdot to the shiraz.
"He's here about two times a year," the winemaker said. "We challenge each other," Bowyer added.
Surely once hitting upon an award-winning blend, they should bump up the price?
"That's not part of our plan," Bowyer said.
"We see our market as young consumers, and they might come in for a $5 tempranillo, and they'll think 'well, I had a great experience, what else can I try?'
"They might be emboldened to try a $15 wine next time."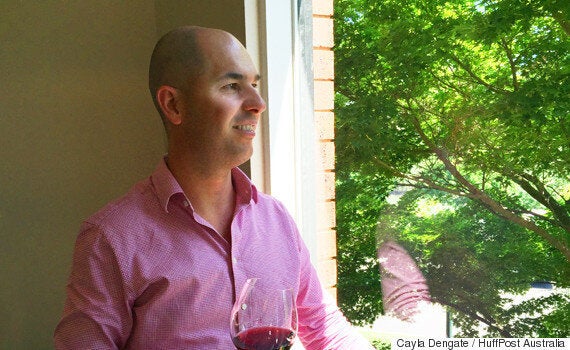 Aldi buying director Jason Bowyer at one of the wineries he works with.
But surely someone is missing out?
The general manager of another Victorian winery said it wasn't the case.
"We've grown with Aldi," he said. "It's a rare thing for a partnership to work as well as this one has. Initially, we were happy to send one pallet to Aldi, now pre-Christmas, we're watching entire truckloads go.
"They grew and brought us along with them."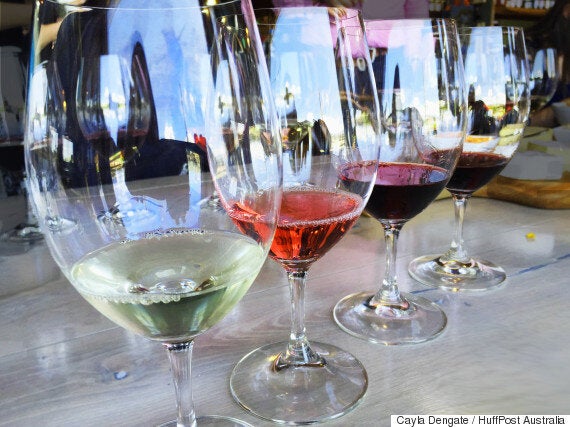 Down the road at another Yarra Valley cellar door is a very well known man in Australian wine who also doesn't want the world knowing he makes wine for Aldi.
Like the blind test that awarded the rosé, we sit down to a tasting of five chardonnays and five pinots -- one from Aldi, one from the winery we're at, and three competitors.
We swill and spit and learn words like 'sousbois' (earthy) and pinosity (pertaining to pinot).
The result? The Aldi wine continuously comes up in people's top one or two.
Making our way to a cellar door of another kind, we arrive at a Yarra Valley dairy which supplies silky Persian feta to Aldi and -- you guessed it -- wouldn't be named either.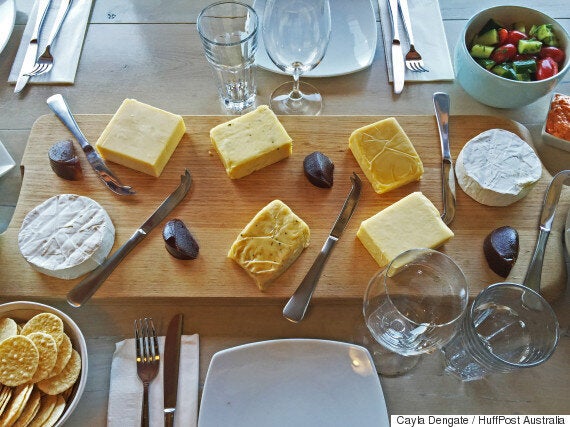 Cheese -- all available from Aldi.
Sure, you have to pack your own bags at Aldi and you can't always find what you want, but I head home vowing to ditch my usual $15-$20 bottle of wine for an Aldi cheapie.
I'm sure I'll spend what I save on discounted ski wear and their quirky selection of specials, but it's worth it to enjoy a bottle and know it only cost $4.99.
The writer was a guest of Aldi.