It inspires fear in opponents, respect in fans and adoration from children.
Inspired by Maori warriors and performed by tribes and sports stars alike, the Haka is equally fearsome and hypnotic.
For the Wallabies, there is no greater test of their composure than standing up to 15 hulking athletes before kick-off in the World Cup final as they transform themselves into warriors of generations past, chanting Maori battlecries -- eyes popping forward, tongues protruding like sharpened spears, hands slapping arms as if they're impenetrable shields.
Yet for a spectator, regardless of your national allegiance, it's not so much intimidating as it is awesome. A phalanx of grown men in unison, marshalled by their leader, inching towards their opponents with the all-consuming passion of their cultural and national heritage.
It's why Wallabies fans will stand and cheer at the sheer sight of the Haka, why children around New Zealand in lounge rooms and backyards will try to mimic their idols, why spines will tingle from Twickenham to Townsville.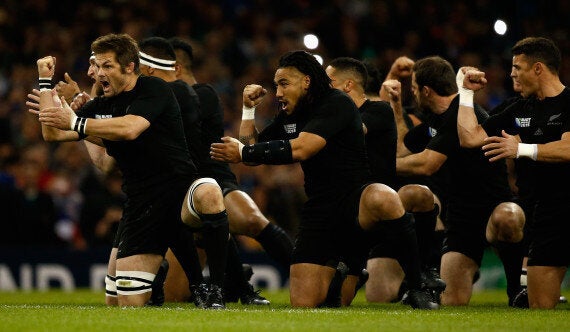 "What's so good about it?" he asked.
Opposing players have tried to stand up to it, literally and figuratively, often rolling an eye or turning a shoulder. Some even laugh to themselves, attempting to mock the Kiwis.
But that just proves why the Haka is such a special tradition. If it's drawing that kind of response from opponents, it's working. If you need to bat an eyelid at the All Blacks, they're getting to you. They wouldn't feel disrespected; they know they've been heard.