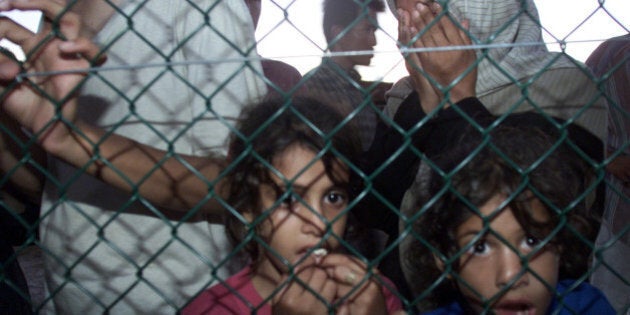 Opposition leader Bill Shorten has called on the federal government to "come clean" on plans for asylum seekers amid reports it is planning to send offshore detainees to Kyrgyzstan.
The Turnbull government is reportedly considering a plan to resettle more than 1000 asylum seekers from Nauru and Manus Island to the central Asian nation after Immigration Minister Peter Dutton earlier this month flagged negotiations with a number of nations on the issue.
Speaking on Saturday, Shorten urged the government to be open with the public on its plans for resettling asylum seekers.
"If there is serious talks going on by this Government and other nations around the world, the Liberals should come clean, tell the Australian people what's going on," he told reporters.
He said the government's Cambodia solution hadn't worked.
"We all know we have had this failed experiment of giving $40 million for four people. That's not a good idea.
"I regret when the Liberals were in Opposition they didn't support Labor's plan to work out an arrange meant to send asylum seekers and refugees to Malaysia."
According to the Australian, the government is looking for locations that will sign up to take over 1500 asylum seekers currently detained in Australian facilities in the tiny south Pacific nation of Nauru.
The government has previously said it's in negotiations with a number of nations, including the Philippines, about resettling Australia's asylum seekers.
Finance Minister Mathias Cormann has refused to confirm or deny the reports.
"We are having conversations with other countries to support our offshore processing arrangements and when we're in a position to make relevant announcements, no doubt the Minister for Immigration will do so," he told Sky News.