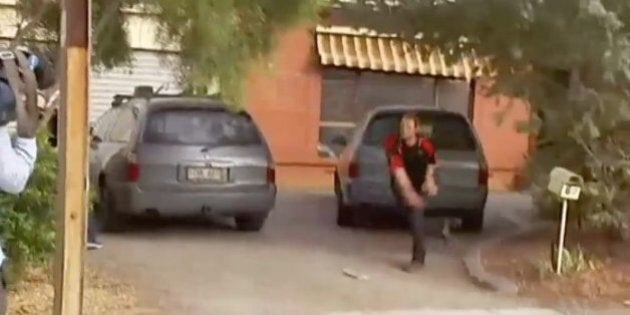 Journalists have been pelted with eggs by the boyfriend of a woman questioned over the alleged murders of Karlie Pearce-Stevenson and her daughter, Khandalyce Pearce, while staking out her Adelaide house.
Police questioned Hazel Passmore for several hours on Friday after photos surfaced of Khandalyce that were uploaded to Facebook in 2008.
Ms Passmore was then living in Alice Springs with ex-boyfriend, Daniel Holdom, 41 -- the man charged with Ms Pearce-Stevenson's murder at Cessnock Police Station on Thursday.
Ms Passmore's current boyfriend swore and threw eggs at journalists outside her house at Davoren Park, before objects were also thrown from behind the house and over the roof, including a small piece of wood that landed on a car belonging to the house.