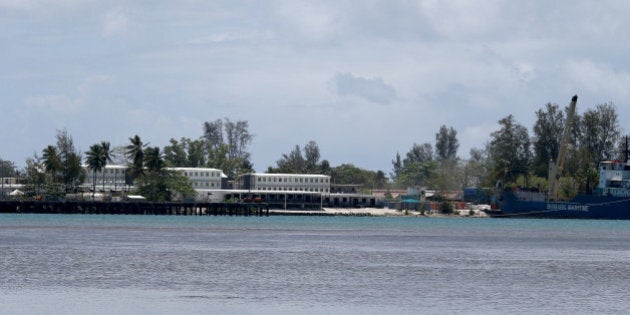 CANBERRA – The Immigration Department is investigating a disturbing report that human teeth have been found in a meal served to at least one asylum seeker on Papua New Guinea's Manus Island.
Guardian Australia has reported that two betel nut stained teeth were found in a meal served in the Australia funded detention centre on Saturday.
The asylum seeker who received the meal photographed the teeth and made an official complaint, with another detainee complaining "they treat us like animals, worse than animals."
There was also a mass outbreak of food poisoning at the centre last week, affecting detainees.
The incident comes as the Papua New Guinea moves closer to finally starting to resettle hundreds of detainees found to refugees.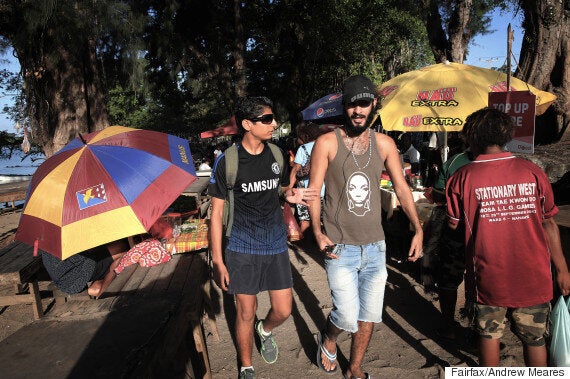 There's been concern about how the refugees will integrate in the local Manus community, especially after years of tension, protests and violence.
The detention centre managers, Transfield Services, did not respond to Huffington Post Australia's request for an explanation.
However, the Department of Immigration and Border Protection says the report of human teeth in a meal is "being thoroughly investigated."
Transfield's provision and handling of food appears to be part of the investigation.
"The Department's contract with the service provider requires compliance with all relevant and applicable health and food safety regulations," a spokesman said in a statement.
"Additionally, the contract also contains requirements which need to be met in relation to the quality, quantity, cultural appropriateness and variety of food to be provided to transferees."
The spokesman also stated, "Transferees are provided with nutritious meals suited to their cultural preferences and dietary requirements."
Despite reports that asylum seekers and refugees on Manus Island are now refusing food, the Immigration Department said it has received no report of any hunger strike.