Mark Kolbe via Getty Images
Australian Test cricket vice-captain David Warner has made a brilliant start to the summer, notching up a centur in the first Test against New Zealand.
Warner flayed the Black Caps in Brisbane on Thursday in a vintage start for the opening batsman, but he may have had some extra motivation.
Last week Warner, a self-confessed politics nerd, ran into Malcolm Turnbull at a cafe in Adelaide.
I can't wait to have a chat with the new PM @TurnbullMalcolm#lovepolitics

— David Warner (@davidwarner31) September 24, 2015
It was clearly a great moment for Warner, whose eyes lit up at the sight of the Prime Minister.
But it was awkwardly obvious that Turnbull had no idea who he was. None. Totally blanked.
Australian Prime Minister Malcolm Turnbull doesn't recognise David Warner: https://t.co/8FFrYhUBZG Thoughts @collinsadam, @izzywestbury?

— Dan Crawford (@dancrawford85) October 30, 2015
Highlight of my day was at breakfast being brushed by the PM @TurnbullMalcolm in our hotel haha. I will remember that one hehe.

— David Warner (@davidwarner31) October 28, 2015
Ouch.
That's fine. Turnbull's busy trying to salvage the Government from poor poll results, reshape the country's economic policy and negotiate challenges of national security, diplomacy and social issues.
Or perhaps he's just not a cricket fan. So when his advisers are chatting about Warner's knock over coffee before a Cabinet meeting, you wouldn't be surprised to hear the PM ask: who?
Warner making up for the disappointment of the Malcolm Turnbull snub with his first 50 of the summer. #AUSvNZ

— Sportsbet.com.au (@sportsbetcomau) November 5, 2015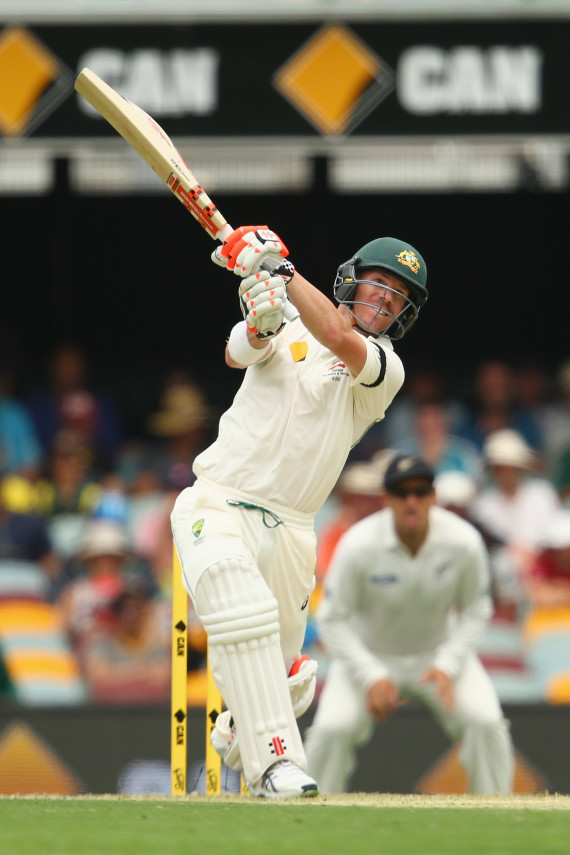 That's going all. The. Way. (Picture: Getty Images)