The family photo album once radiated a mixture of joy and embarrassment from the living room book shelf.
Every now and then mum or dad would grab a random album and the family would sit on the sofa and smile or grimace at photos from 'that' Christmas in 1997 when your uncle threw your aunt in the swimming pool, fully clothed.
But, these days, too many precious memories are captured and lost because people aren't taking the time to get their images off their smartphones and into a frame or even onto the fridge.
Multi-award winning Australian photographer Alex Cearns told the Huffington Post Australia she advised her photography students to select the images that had the most meaning to them, plus the images they liked best.
"Although photographs are meant for sharing, it's still your take on the subject that makes it unique," Cearns said.
"So if there are images which mean something to you and stand out amongst your shots, print them out and enjoy them.
"Choose the images that invoke an emotional response -- it could be a colourful shot of the spice markets in India which make you almost smell the fragrant aroma of chilli and dried herbs just by looking at it, or a family photo recording an occasion or capturing a person, which reminds you of valuable time spent together."
"If images only live inside a computer, with only the photographer viewing them, they don't get to reach their full potential, or get to 'live'.
"Photographs bring people together and connect the viewer to not only the scene in the image, but to the photographer as well."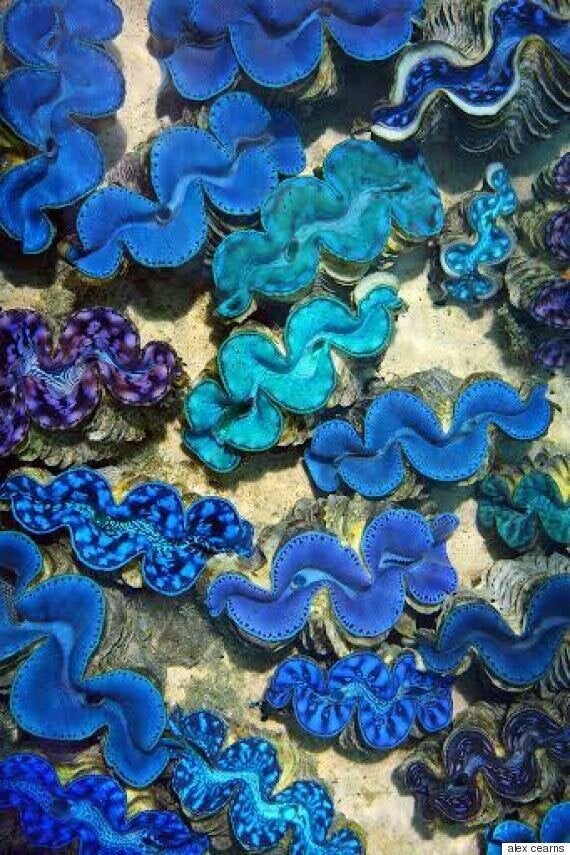 Blue Clams. Alex Cearns' best-selling print (Picture: Alex Cearns)
The act of printing off a photo and putting it inside a frame, or even blue-tacked to the kitchen wall should not be a difficult process -- yet many of us are putting it in the 'too hard' basket.
"The joy of showcasing your own work is worth it. There are dozens of places you can easily print your photos -- professional photo laboratories, photo kiosks at department stores, and even online, where you don't have to leave your house to place an order," Cearns said.
"You simply upload your images and order sizes and quantities and they are posted to your door.
"Home printers connected to your computer are a good option for those who want an immediate result -- just be sure to use inks which have an archival life so your pics won't fade over time."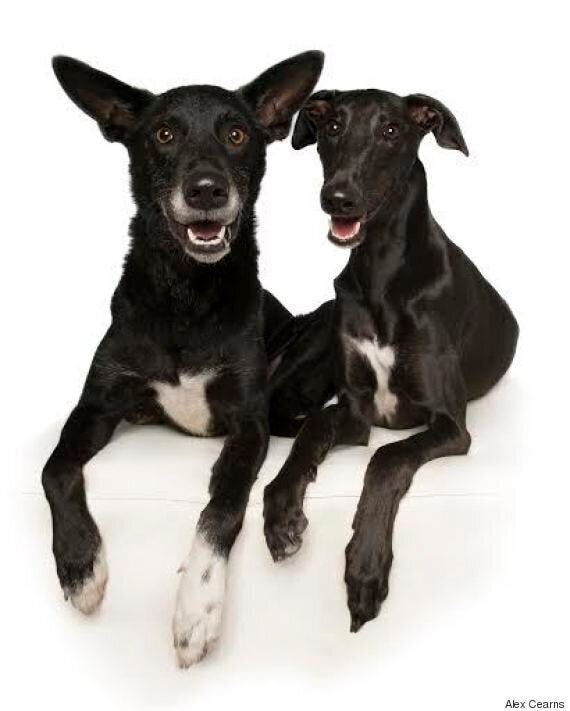 Pip & Pixel Picture Alex Cearns
Stores such as Kmart, Harvey Norman and Officeworks all have in-store facilities where you can take your time choosing and printing your photos.
"Pre- made frames are readily available from many different sources including department and homeware stores. Or you can use the services of a specialist picture framer if you want a really polished look or a wider framing choice. There is nothing more satisfying than displaying your own photos in your home or office," Cearns said.