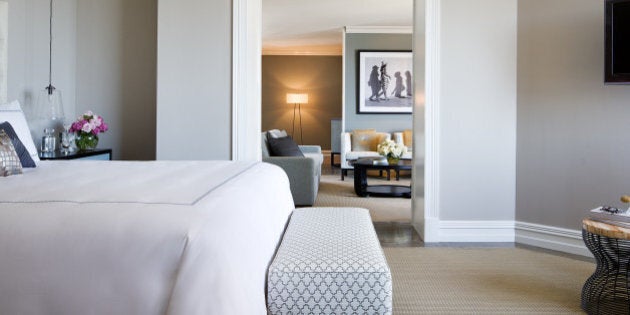 Getting a good night's sleep is so important when travelling -- it gives you the energy and clarity you need to tackle what you're there to do, be it work or play.
Though, achieving the desired eight hours can be tricky when you're in an unfamiliar place, possibly on a different timezone.
Thankfully, leaders in the hospitality industry and making moves to ensure guests get the best night's sleep in their hotels as possible.
Guests staying at The Park Hyatt Sydney sleep on the Hyatt Grand Bed -- a design developed exclusively for Hyatt Hotels and Resorts. The signature sleep set features extra lower back support and technology that minimises the effect of partner movement.
Guests can select from a range of super king sized pillows to suit all preferences, and each room features 100 percent electric blackout blinds so that sunlight doesn't mess with circadian rhythms.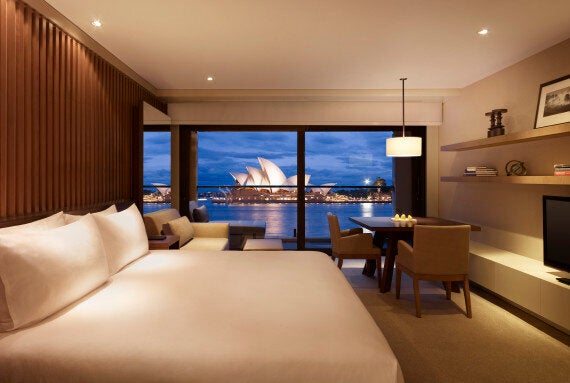 The Langham's sleep secret is their super king beds which measure 2 metres by 2.1 metres -- they need to be seen to be believed.
The extensive pillow menu in the compendium allows guests to select from a range of eight specialised pillows including down, foam, memory contour, anti-snore, European sham, magnetic, comfort V and full length body pillows.
The turndown service takes the room from day to night -- laying slippers by the bed, closing the curtains, ensuring breakfast room service menu on the nightstand, restocking water, and adding scented candles and relaxation music on request.
Since its introduction in 1999, Westin's Heavenly Bed has won hospitality accolades as an industry-leading innovation. So loved by guests the bed is actually for sale, with the hotel chain boasting sales of over 100,000 Heavenly Beds and 175,000 Heavenly Pillows globally to date.
The Westin also believes that eating the right foods can have a dramatic effect on the quality of your sleep. Recommended by the experts at SuperFoodsRx, the meal items on the Westin Sleep Well Menu are packed with amino acids, vitamins and minerals that promote rest and recovery. Eat smart and sleep well with Westin's curated selection of sleep-enhancing superfoods, available for in-room dining.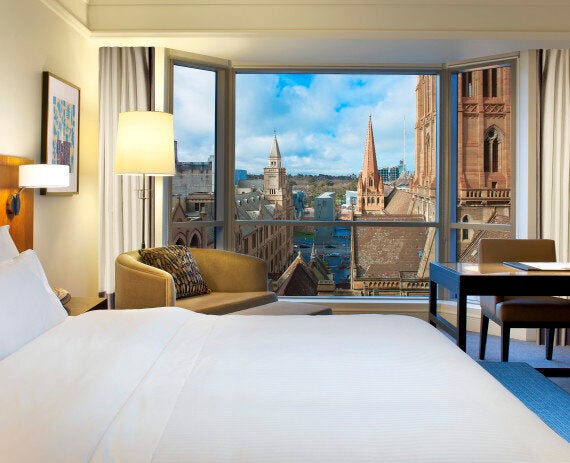 The Darling Hotel and Spa
Guests enjoy 1,000 spring mattresses, 400 thread count Egyptian long staple cotton linen, a goose down comforter and a hand-picked pillow menu as part of the sleep experience at a The Darling.
The rooms also feature one-touch technology to lower blinds, turn the TV off or adjust the air temperature -- no more stumbling around to find all the hidden switches.
The Darling Spa is arguably the best in the country, offering guests the choice of 13 treatments rooms. The aromatherapy steam room, salt water jacuzzi and other wet facilities are a fantastic way to prepare your body for sleep by ensuring a clear mind and increased circulation.
Four Seasons Hotel Sydney boasts a fully-customisable Four Seasons Bed collection by Simmons Bedding Company -- allowing guests to choose one of three temperature regulated mattresses: Signature (for optimum firmness and comfort), Signature Plush (if you prefer a softer mattress), and Signature Firm (for ultimate support).
Beds are made with a plush duvet, a choice of nine different pillows from the pillow menu and a signature 'tuck in' in by the hotel's housekeepers using the "Issy Fold" - an 8-inch pocket along the bottom of the bed which allows movement for your feet.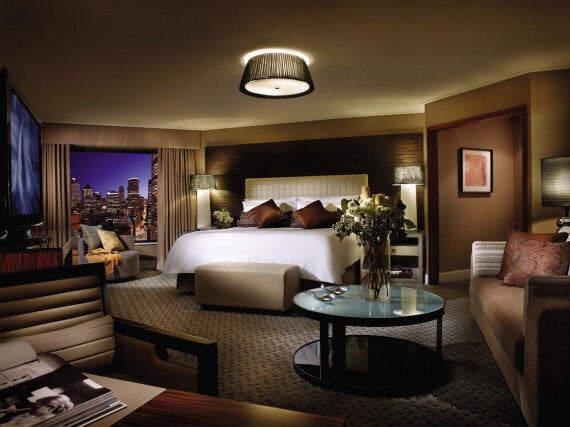 Alongside unique prints, candles and furnishings that make the Art Series rooms feel more like home than a hotel, guests can now replicate that same experience at home with an Art Series Bed. The unique mattresses are specially designed exclusively for Art Series Hotel Group by leading Australian bedding company AH Beard. They utilise various materials used in production that produce the best possible comfort levels and support.
'Quiet Rooms' are also provided to those wanting a peaceful sleep, blocking out the the hustle and bustle noise of the city.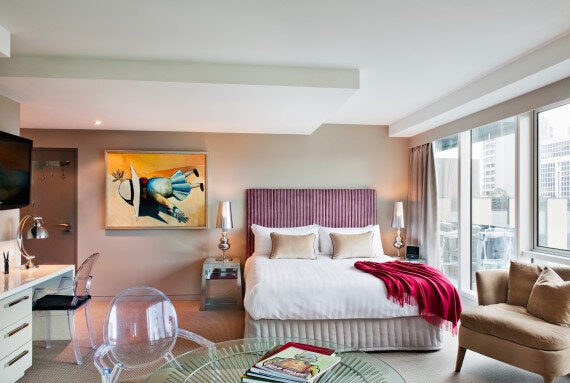 Art Series Hotel, Melbourne.
Saffire Freycinet's luxe beds have proudly maintained the lost arts of button tufting and hand stitching. This handcrafting technique binds together layers of quality materials to provide comfort and unparalleled support. So popular, the ensembles (mattress and base) can be ordered especially for guests to enjoy the Saffire sleeping experience at home.
Their signature pillows add to the experience. Unlike polyester pillows that flatten quickly and feather pillows that have health and odour problems, MicroCloud pillows fulfil the needs of many. They can readily be 'shaped' to suit individual requirements and easily bounce back into shape after.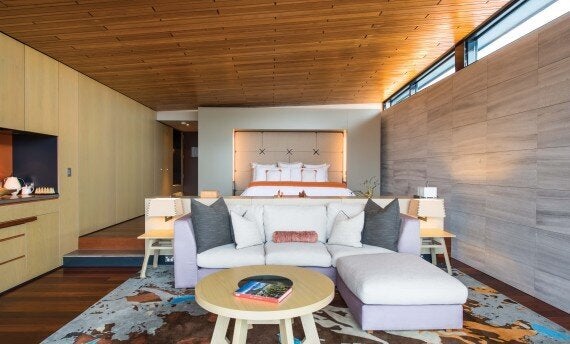 Saffire Freycinet, Tasmania.
Horizon Club guests of the Shangri-La are met with a warm pot of Chinese tea in their room upon arrival. An important Chinese ritual, the welcome tea ceremony promises to have guests feeling relaxed and de-stressed, helping to prepare them for an enjoyable rest.
The hotel's pillow menu boasts unique options such as buckwheat pillow, offering comfort to the head and neck to reduce stress -- the buckwheat filling is believed to help dissipate heat emanating from the head. There is also a Lavender pillow which alleviates stress, headaches and anxiety this pillow and a Cassia Seed pillow which is said to help banish fatigue, assists with a sensual nights sleep.
The hotels turndown service includes bed slippers and an eye mask.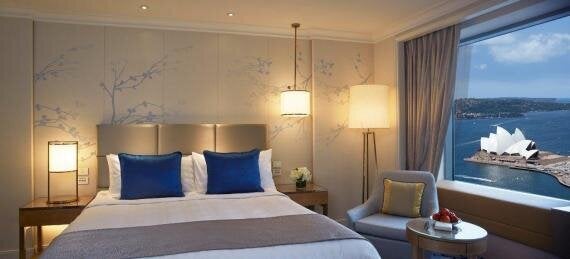 Vibe Hotels are rolling out a new 'Vibe Fit' experience throughout the hotel chain, giving guests the opportunity to stick to their health regime, even when they're on the road. Healthy living is an important contributor to a good night's sleep, so the Vibe Fit initiative is helping guests nationwide to gain those extra winks.
The initiative includes healthy menu options, local running track maps and an in-room yoga channel. The in-room yoga means guests can gain that inner calm before heading to the land of nod, you're sure to get a full night sleep as the relaxation takes over.