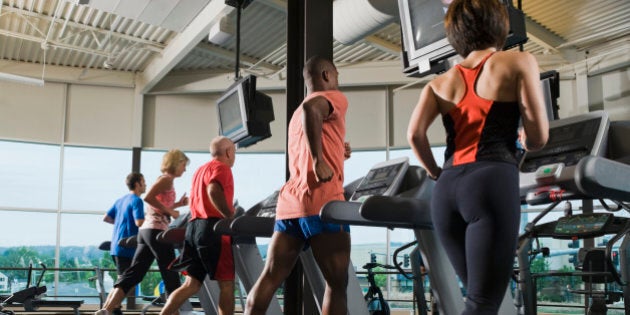 The Queensland University of Technology is experimenting with exercise as treatment for post-traumatic stress disorder, with a trial of defence and emergency services personnel showing early positive results.
QUT Health Clinics' exercise physiology clinic has enlisted 18 participants, including defence personnel, ambulance, fire fighters, police and State Emergency Service workers. The program, funded by depression-support organisation White Cloud Foundation, is putting participants through a 10-week series of workouts including rowing, treadmill running, cycling and resistance training.
"This personalised exercise program is based on the findings that structured exercise, when augmented with usual care improves symptoms for people with PTSD and depression and also reduces their risk of cardio-metabolic disease," said QUT exercise physiologist Robbie Mullins.
"We look at exercise as an addition to psychological therapy and medication to help people recover from PTSD."
Black Dog says at least 8000 Australian police, fire and ambulance workers currently live with PTSD, but that there were previously no consistent diagnosis or treatment guidelines for the group.
Mullins said the anxiety, depression and sleep disturbance associated with PTSD can often lead to unhealthy lifestyles and increased risk of weight gain and cardiovascular disease. The program is testing the effect of structured exercise on PTSD symptoms, with Mullins saying participants were showing early positive results.
"Some of our participants have rehabilitation exercises for injuries. We found they have muscle, bone and joint concerns such as bad knees, shoulders and backs from deconditioning or from the physical demands that their occupation requires," he said.
"So far, we have learnt a lot from participant feedback, and that has helped us tailor supervised exercise sessions to suit this group's needs."
The program has been tinkering with the formula of the workouts, such as experimenting with the type of music played during the exercise sessions. Mullins said participants had felt less agitated when given 20 minutes of "quiet time" after finishing exercising, when music was changed from the usual high-energy gym music or switched off altogether.
"One of the key things we have come to realise is that our participants agree to join and have stayed with the program because they feel they are not going to be abandoned or taken advantage of," he said.
The trial will continue until December, when information will be analysed after all participants complete their full program.
The program is free for eligible participants and is open to further participants from the defence forces or emergency response sector who have diagnosed PTSD and/or depression, PTSD symptoms or are at risk of PTSD.
If you need help in a crisis, call Lifeline on 13 11 14. For further information about depression contact beyondBlue on 1300224636 or talk to your GP, local health professional or someone you trust.