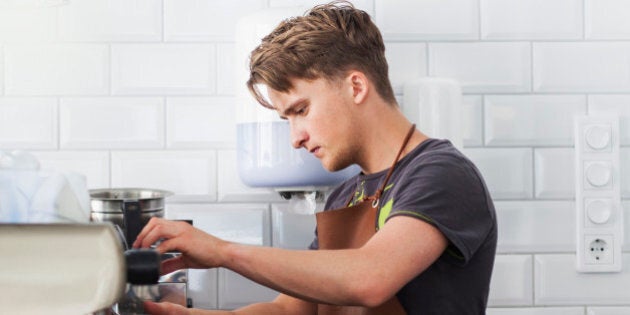 A new survey reveals small business owners begin their operations with expectations of huge emotional rewards, personal challenge and community contribution, but struggle with financial pressures and nearly half intend to sell.
This is partly because consumers are increasingly buying from bigger retailers, The American Express-commissioned Economy of Shopping Small Report reveals.
The survey of 1000 consumers and 700 business owners found Australians admit to spending 9 percent more with large businesses than small businesses in the last 12 months, with 54 percent preferring large firms and 46 percent opting for small outfits.
The report found small business were struggling, with 39 percent indicating they will sell their business in the future citing financial stability (73 percent), increasing costs (82 percent), attracting new customers (79 percent) and retaining existing ones (78 percent) as reasons for doing so.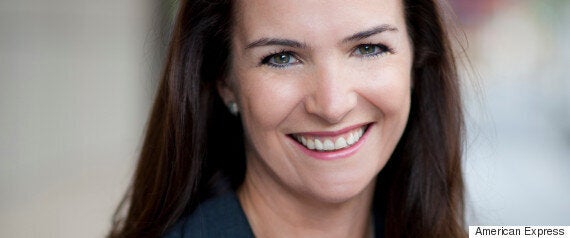 Melanie Cochrane says Australians need to support small business before it's too late.
Melanie Cochrane, Senior Vice President American Express Global Merchant Services, said small business was vital to the Australian economy, and that it was everyone's responsibility to support them.
"Only a third of small business owners reported growth so small businesses are really struggling," she told The Huffington Post Australia.
"There's more competition, they've got rising costs and it's really tough to run a small business."
Consumers reported a strong connection with small businesses -- particularly those in their local community -- yet they still favoured bigger businesses for the majority of their spending. Cochrane said this isn't good enough.
"We found that consumers really value their local community, they really appreciate the personal touch and some of the things that a local small business can provide that perhaps a big business find it hard to match, so it's the personal touch -- knowing their customers' names, knowing how they like their coffee," she said.
"Over two-thirds of Australians don't want to see their small businesses go away, however they were still actually increasing their spend on big business -- they're not putting their money where their mouth is."
This year is the third annual Shop Small initiative, begun in the US six years ago to encourage consumer loyalty to small business amidst the GFC.
In response to the findings, the Federal Government is urging Australians to stop focusing solely on the price of goods and services -- an area where it's tough for small businesses to compete -- and to start shopping small again.
"Small businesses account for four in every 10 jobs, contribute over $340 billion of economic output and employ more than 4.5 million Australians," said Kelly O'Dwyer, Minister for Small Business and Assistant Treasurer.
"Without small business in Australia, half of the private sector workforce could find themselves unemployed and our local shopping villages would have a distinct lack of character. As consumers, it's our job to step up and show support to the small businesses which give us so much, because they are the heart of our community."
Financial considerations aside, most small business owners surveyed said they loved their companies and the experience and lifestyle it provides.
For 76 percent of respondents, setting up their business was about pursuing a dream, vision and passion or seeking new challenges, and for 68 percent it's also about proving to themselves it can be done.
Serving the community was a strong motivation (59 percent) as was having a social and economic impact on local communities (79 percent) and the lifestyle they and their families enjoyed (83 percent).
A huge 91 percent agreed the measure their success was their level of enjoyment and 88 percent of those in a family business loved working together.
American Express customers who spend more than $20 at a Shop Small registered business during November will receive a $10 statement discount and there are 20 $5000 small business grants to be given away.