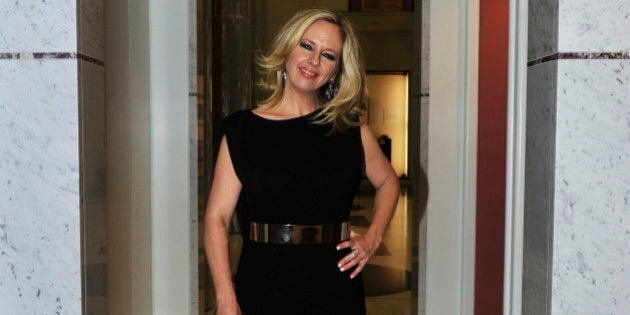 The editor of The Australian Women's Weekly magazine has taken aim at NSW child protection legislation and a culture of suppression orders, saying they end up protecting the people who kill children.
Helen McCabe, delivering this year's Andrew Olle Lecture, said an "intricate web of laws" made many stories hard to tell.
"My contention is that some legislation, and a culture of suppression orders, designed to protect our children, is doing more harm than good," she said on Friday evening.
"It is a shameful fact that tens of thousands of kids are condemned to misery in this country. Fifty thousand are in the foster system, many rotating though 10 different homes.
"But there is an intricate web of laws that makes many stories hard to tell, but none more so than in New South Wales."
She said had Luke Batty died in NSW, journalists could not publish his name or photograph, nor could they name Rosie Batty.
"All the important work she has done over the past 12 months would have been done anonymously or, as is more likely, wouldn't have been done at all," McCabe said.
"I am all for protecting children who are already victims, but the NSW laws, in particular, are crazy."
She said she shared the view of Caroline Overington.
"The only people these laws end up protecting are the people who kill children," she said, adding that change to the laws would only come when the public gets behind change.
"And to achieve that, they need to trust us."
McCabe said there was a crisis of trust between the public and the media and The Weekly was not immune from anti-media backlash.
She warned too about the boom in celebrity journalism, which in turn has led to a boom in celebrity agents, lawyers, marketing departments, PR and press advisers.
"They play us off against each other, shopping around their clients products, announcements, movies, books, even significant life events," she said.
"I have been told about engagements before the bride, and pregnancies before the grandparents."