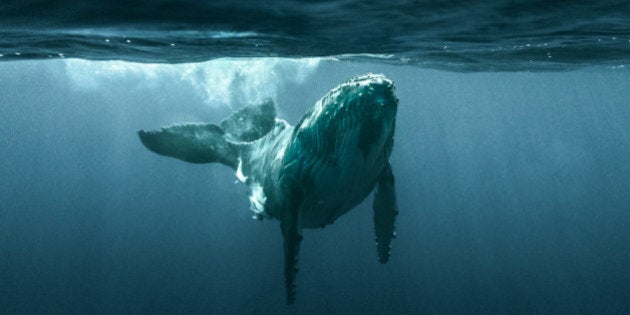 After a week swimming with whales in Tonga, physiotherapist-turned-photographer Rita Kluge was due to return to Australia.
"I didn't want to go home, so I stayed on the island," Kluge said.
"It was crazy, I asked the eco resort if I could take photos of their place in exchange to stay a few more nights, and they said yes, I was very lucky."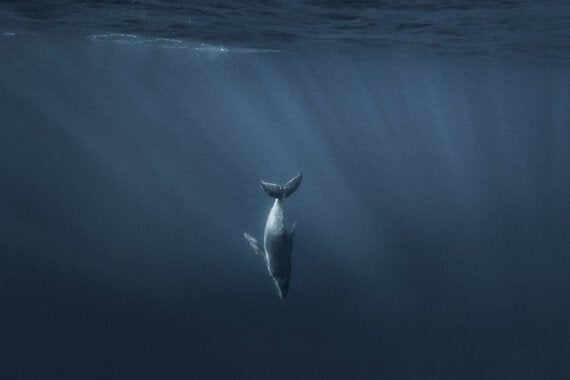 Rita Kluge photographs a whale in Tonga. Picture: Rita Kluge
Luck and talent worked together to give Kluge an introduction to legendary whale photographer Darren Jew, who has won the Australian Institute for Professional Photography award for science, environment and nature not once but five times.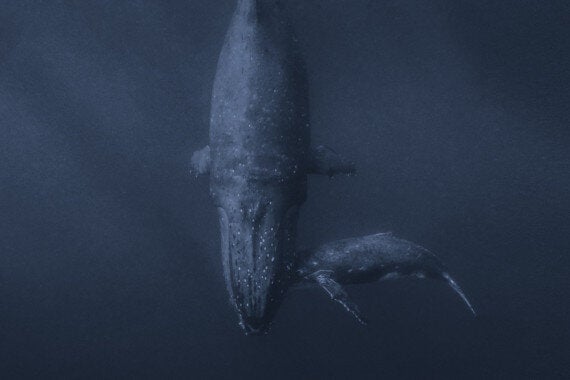 A whale and calf have a quiet moment. Picture: Rita Kluge
"The bartender said 'do you know Darren Jew' and I looked him up. I liked his photos, and he liked mine.
"I was thinking he had the most incredible emotional connection with the whales and was stoked when he liked my picture."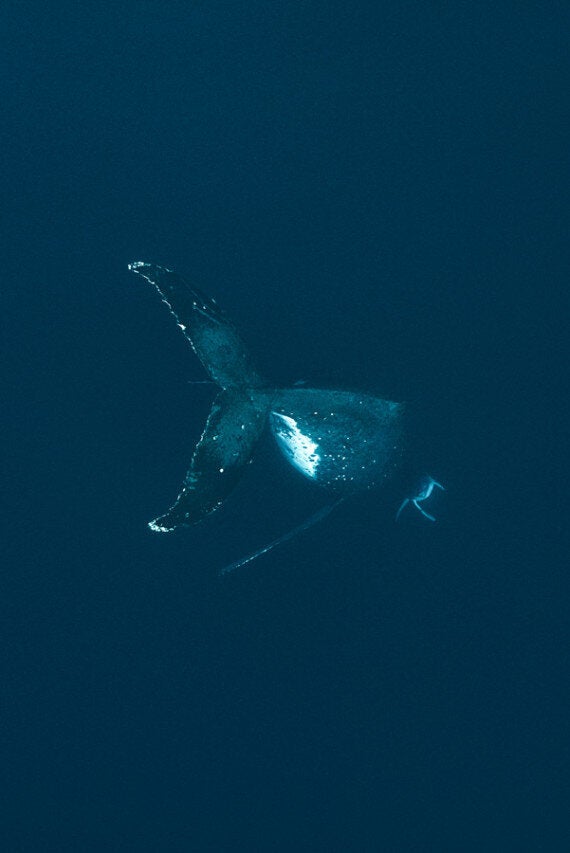 A whale takes a dive. Picture: Rita Kluge
"It's incredible," Kluge said.
"I think we both had a similar way to approach it. We both feel like you need to have a connection with a whale if you want to photograph it.
"You need a skipper who knows how to approach a mother and calf without scaring it and then you jump in the water very quietly, and you don't want to chase the whale.
"I try to make a connection with the calf, let it come and want to play with you.
"Then the mum will come over to check you out and you can see in her eyes that she's looking at you and she's OK with you being there.
"The I might take one photo, then put my camera down again. It's about getting that emotional connection."