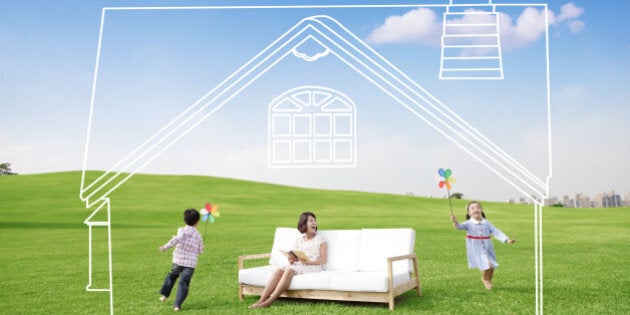 In a new house, on a new street, in a new suburb lives the Lapthorne family.
From their new balcony, they can look across to where a new school will be opening next year and all around them, other families are preparing to move in.
Fleur Lapthorne told The Huffington Post Australia there was a sense of excitement in the fledgling suburb of Coombs.
"There are lots of blocks still being built on in the suburb, but it seems there is a great mix of younger and older families and a few retirees along with a mix of cultures moving in," Lapthorne said.
"Everyone has been very friendly so far -- everyone says 'hello'.
"Once the school is up and running and the local shops and community centre are built, I think there will be a lot of more of a community vibe."
Indeed, eventually the Lapthorne family will be part of the 55,000-strong Molonglo Valley community -- a region of Canberra that was a glorified paddock with a population of 27 in the 2011 Census.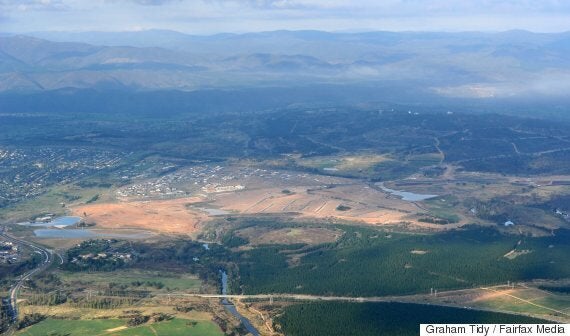 Coombes is seen as nothing more than raked dirt in this 2012 photo.
The ACT isn't the only region experiencing new suburbs blooming. Housing stocks are fundamentally changing in Australia as entire new suburbs are built, high-density living transforms heritage regions and they great bulk of the Baby Boomer generation impacts home ownership for younger families.
"The NSW Government is delivering on its promise to boost housing supply, opening up new land for the community and providing the infrastructure and amenities the community needs," Stokes said at the launch.
"We are focusing on housing supply, because we're dealing with a legacy of undersupply which has an impact on housing affordability."
Across Australia, while building approvals hit record after record of more than 20,000 a month, Australian Bureau of Statistics data released on Monday showed September was the first time this year to fall short -- at 18,900.
While the September statistics showed a 1.9 per cent drop in private house approvals nationwide, it also showed a 6.1 per cent increase in apartment approvals.
Property Council of Australia executive director of residential Nick Proud said it was a signal of change.
"Apartment and multi-unit approvals are almost at parity with private sector houses, suggesting a changing demographic trend and increased growth in our major cities," Proud said.
"We are only now starting to see new housing supply eat into demand in key markets like Sydney and take some of the heat out of house prices."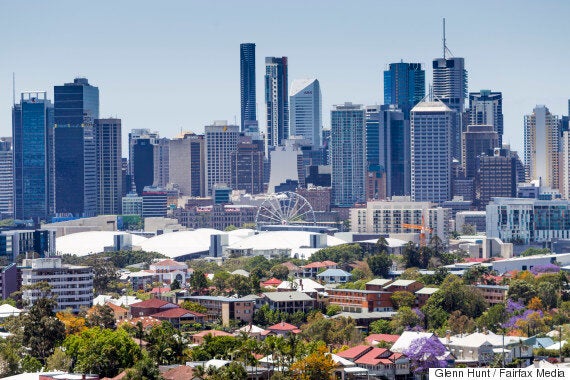 Brisbane is set to have a unit boom for at least three years.
The study, reported in The Australian, showed a further 13,600 expected to be completed in 2016 and 2017.
Back to the Lapthornes in Coombs, and while their new property has a yard that's smaller than Canberra's average quarter acre block, Fleur Lapthorne said the suburb was designed in a way that would work for her two growing boys, aged 4 and 6.
"We never actually had any intention of building in a new suburb, I had always thought of them as pretty same old same old, with small backyards where I'm sure you'd be able to hear everything your neighbour had to say," Lapthorne said.
"The new suburb that we have just moved into has a large pond in front of our house with a walking track and ducks and frogs, and the Molonglo River is at the end of the street.
"There are plans to connect the cycle track from around Lake Burley Griffin, and there is also a playground being built a few doors up which our boys will love."