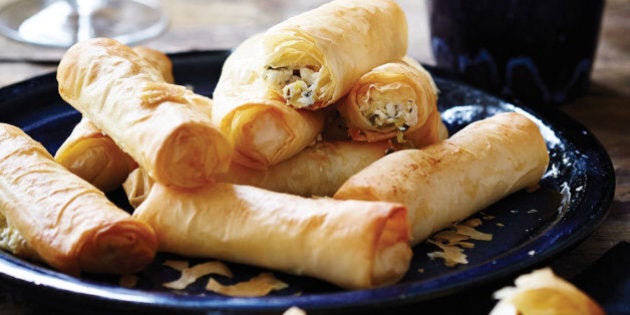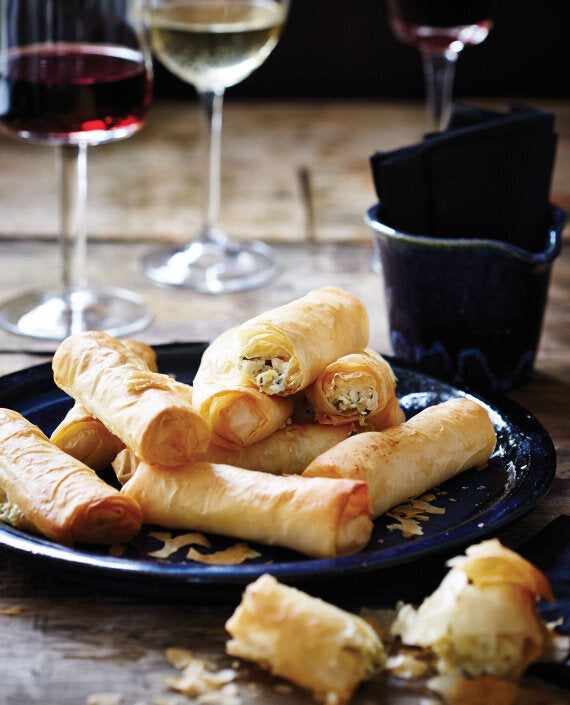 Leek and fetta fillo cigars are the ultimate in finger food. Just like a spring roll, only fancier.
"A great party starter, this can be made in advance, set aside and just popped into the oven when people start arriving. The salty, flavoursome fetta mixed with buttery leek is a brilliant combination, especially when wrapped in light, crispy fillo pastry," said media personality Deborah Hutton.
80g butter
1 medium leek (350g), halved, sliced thinly
220g greek fetta, crumbled
1 small handful chopped flat-leaf parsley
10 sheets fillo pastry, halved crossways
Melt 20g of the butter in a medium frying pan over medium heat. Add leek; cook, stirring, for
5 minutes or until soft. Transfer to a bowl; cool.
Add the fetta and parsley to the leek; mix until well combined.
Preheat the oven to 180°C/160°C fan-forced. Line an oven tray with baking paper.
Microwave remaining butter in a small microwave-safe bowl on high power for 30 seconds or until melted. Brush 1 sheet of pastry lightly with the melted butter. Fold in half lengthways. Place 1 tablespoon of the leek mixture at the short end, leaving a 2cm border. Fold in the sides and roll up firmly to enclose.
Place, seam-side down, on prepared tray. Brush with a little butter. Repeat with the remaining fillo, butter and leek mixture.
Bake fillo cigars for 15 minutes or until golden. Serve immediately.
Serves 20. Prep and cook time 50 minutes.