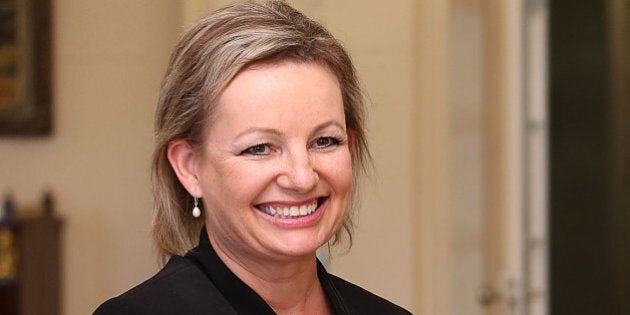 The federal government wants feedback from Australians on the private health industry as it considers a massive overhaul of the ailing sector that could pave the way for smokers to pay more for health cover.
Australian Prudential Regulatory Authority figures released on Sunday show around 500,000 comprehensive health insurance policies were downgraded to policies with hospital cover excluding certain medical services in 2014-15.
The number of consumers with inclusive cover has fallen to 3.5 million, the government claims.
Ley has previously said "everything is on the table", meaning the future of rebates, greater competition in healthcare, and possibly allowing private healthcare providers into general practice will be part of the discussions.
The government today launched a national online survey to get consumers' views on whether health funds should also offer cheaper health insurance to non-smokers, or charge smokers more.
Ley said the government would consult with insurers, hospitals and doctors to discuss "structural reform to the system that would encourage better value for consumers".
"A longer-term trend of premium increases above inflation across successive governments ... suggests there is a something wrong with the regulatory foundations of our private health system," she said.
"Consumers are angry, confused and I'm concerned that simply shopping around is no longer enough to get the best value for money.
"Private health insurance is a fundamental part of our health system for Australians of all ages and income types, with half the population having some form of cover."
The government blames Labor for the thousands of private health cover downgrades, pointing to cuts to the private health insurance rebate in previous budgets.
According to the APRA data, the number of non-exclusionary private health insurance policies with hospital cover fell by 500,471 in 2014-15.
There was a 558,619 lift in health policies with hospital cover excluding certain medical services over the same period.
Ley flagged the probe, which follows six other health care reviews, during an address to the National Press Club in Canberra in October.
Greens MP Adam Bandt said he opposed any move to make people "fend for themselves" in the health system, querying whether charging smokers extra for health cover was the right approach.
"We've always been right behind any move that would discourage smoking but I think there's a big question mark about whether that's the right way," he told reporters in Canberra.