Sydney's oldest and most resilient comic book stores is soon closing its doors after more than 30 years, as the industry faces increasing online sales and mixed demand from customers.
First opened in the Sydney suburb of Bondi in 1978, Comic Kingdom was once a chain of stores in Sydney.
The last shop standing, the flagship Liverpool St Store opened in 1986, will close its doors within the year, with the owners planning to retire while the business feels the impact of online sales.
"Back in the 1980s was the boom time for the comic industry," Comic Kingdom manager Clayton Wildridge told the Huffington Post Australia.
"I mean, it started back in the 60s and then in the 80's it just went ballistic"
"They were making a lot of money and they were selling 800 copies of certain titles in that peak time. It was amazing."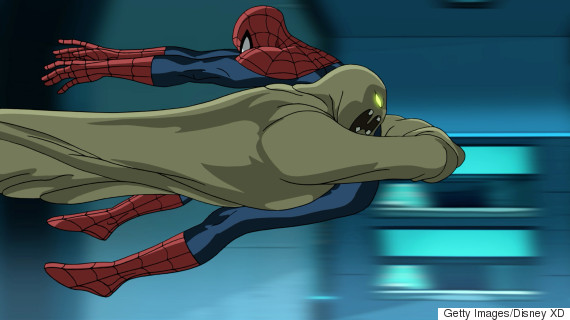 Spidey wakes up to find his fellow classmates have been replaced by synthetic look-alikes in a scene from Marvel's Ultimate Spider-Man: Web-Warriors - 'Attack of the Synthezoids.'
But he says the advent "nerd culture" – the popularity of comic book inspired films and TV shows – created a hit and miss atmosphere of product sales in the store.
He used the example of Zack Snyder's film version of Alan Moore's Watchmen – a dark comic about retired and outlawed superheros being pulled back into the game, which in turn inspired customers to come to the shop for merchandise.
But bigger named hero films, such as Spider Man and the X-Men, didn't turn into money spinners for the store, Wildridge said.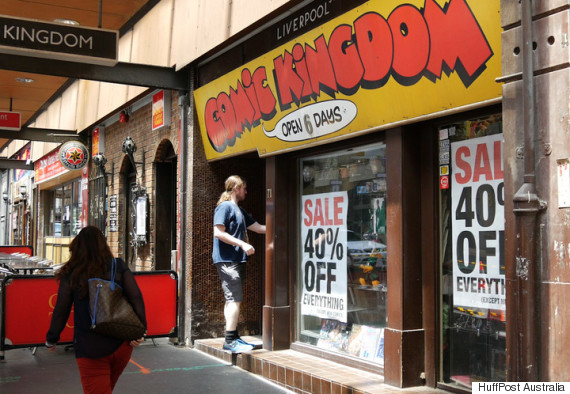 Comic Kingdom is preparing to close its doors after nearly 30 years at its Liverpool St location
It's not a view universally shared.
Floor Manager of Kings Comics on Sydney's Pitt St, Kosta Patapis, praised Comic Kingdom as a stayer who got in on the ground floor of the industry.
He agreed online sales had impacted the local industry but he told the HuffPost Australia the impacts weren't obvious.
Patapis likened the shift to digital to the comic industry's previous shift from single issues to trade paperbacks, a shift he said spooked fans who feared it signalled the death of the industry.
Now trade paperbacks are frequent sellers.
"It's a lot easier to pick up a comic digitally if you missed an issue or you've fallen three months behind, or if ComiXology is having a sale," he said.
"But does that mean no one is picking up a comic anymore? Of course not. The business changes, the model changes and if
you don't change with it you'll be in trouble."
Comic book sales are a billion dollar industry in North America, while big name comics such as the Action Comics #1 (the first appearence of a non flying Super-man) sold for $3.2 million in August last year.
Patapis said the modern business requires 100 per cent engagement with a widening customer base.
"They're not a boys club anymore," he said.
"You have got to embrace what the comics industry is and the comics industry at the moment is very accepting, very open to new readers and there's a huge amount of new readers because comic books and new readers are cool right now."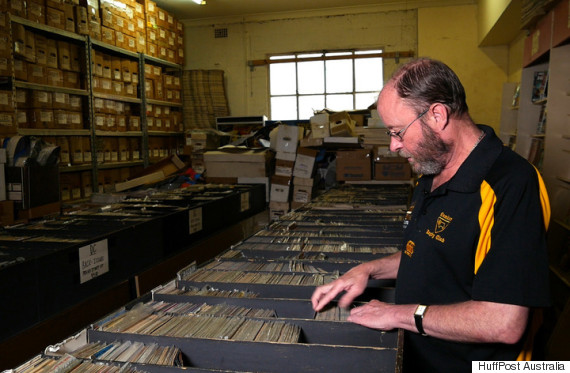 After nearly 20 years at Comic Kingdom, Manager Clayton Wildridge isn't convinced by digital comics
But Wildridge isn't convinced, and he isn't a fan of digital comics.
"With the digital, there's just not as many people coming into the shop and buying a physical copy," he said.
"It doesn't work for me. I can't imagine myself sitting down and trying to read a comic on my phone. There's nothing better than having a comic in your hand and flicking through it.
"You get a better sense of what it is."