At face value, Charmian Frend looks like any other woman in her 40s but she calmly tells me, "I'm a seven out of 10 for pain today".
Frend is one of the 3.2 million Australians who experience chronic pain, and like almost everyone with the debilitating condition, her treatment is not about finding a cure, it's about learning to live despite the pain.
Chronic pain is persistent, problematic pain felt anywhere in the body, that has continued for more than three months.
Sometimes, the condition is sparked by an injury but long after it has healed, the pain remains. For others, there's no physiological reason why pain began but once started, the body continues to feel it day after day.
Clinical psychologist Toby Newton-John told The Huffington Post Australia one thing was certain -- there was no cure.
"The tricky thing is people don't expect have diabetes or epilepsy for a day or two and get better," Newton-John told HuffPost Australia.
"They get a chronic illness diagnosis and they understand from the get go this is not curative, they have to get used to it.
"The thing with pain is you have it at various times in your life and then it goes away.
"People get thrown by the idea that this time, the pain is chronic and if you've had it for three months, you're probably stuck with it."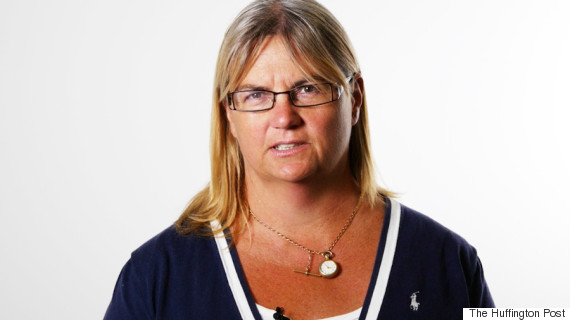 Charmian Frend says she fights against her chronic pain.
One in five Australians under 65 lives with chronic pain and the prevalence jumps to one in three for over 65s and rates are set to almost double by 2050 as the population ages.
The total economic cost of chronic pain in 2007 was estimated by Access Economics at $34 billion per year and the most common cause of early retirement for people aged between 45 and 64 is back pain.
According to an Australian Bureau of Statistics 2011 report, one in five Australian adults with severe or very severe pain also suffer mood disorders like depression.
Stigma surrounds the disease and Newton-John said a problem that can't be seen isn't always believed.
"Human beings are very visual creatures -- if you see it, it's real and if you can't, it's not," Newton-John said.
"I'd like to think there's more education around the concept of chronic pain as a central nervous system problem as opposed to always being a structural problem that needs a biological or surgical solution -- it's shifting a bit.
"But as soon as you talk about commensurable pain and worker's compo, the stigma is still alive and well."
Indeed, not-for-profit advocacy group Pain Australia chief executive officer Lesley Brydon said many people with chronic pain chose not to tell their employers.
"It's where depression was 30 years ago -- swept under the carpet, never talked about and these people struggle with it every day," Brydon said.
"We know older workers who have chronic pain but won't tell their employer they have a problem because they fear they'll be pensioned off."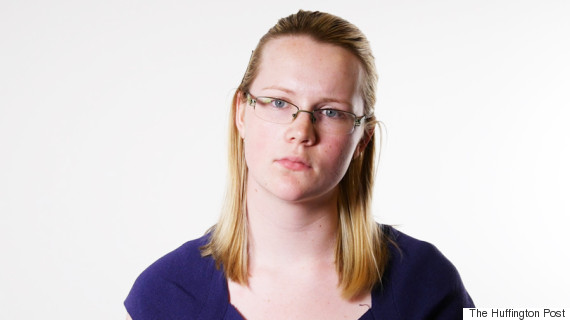 Jacqueline Emmett has had chronic pain since adolescence.
For Jacqueline Emmett, 21, when her pain started in high school, she wasn't always believed.
"I was often told or insinuated it was all in my head, that I was making it up," Emmett said.
"Especially maybe because I was quite young they might have presumed I was exaggerating."
Is it all in my head? That's the question Newton-John said he was most often asked when consulting with patients.
"It's often a question that's asked with the desperate, unsaid plea 'please don't tell me it's all in my head'," Newton-John said.
"The answer is tricky: It is in your head, absolutely but it's not a personality weakness or frailty in your psyche.
"Some people might wrongly feel that because there's nothing physically wrong with you, that the pain is imaginary, or some indication of being psychologically non-resilient.
"It's a very old Freudian idea that pain is a psychic distress."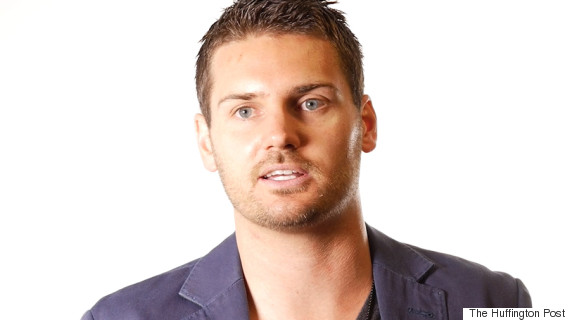 Dan Thomas says he won't let chronic pain stop him.
Increasingly, chronic pain is being understood as a pain signal being broadcast by the brain, originating in the central nervous system.
"It's not about blame, pain is not anyone's fault, and as the neuroscience of pain becomes more developed and we understand more and more about the causes of chronic pain."
Relationships become vital in supporting someone with chronic pain, but research undertaken this year by not-for-profit organisation Relationships Australia discovered it was not an easy road.
Senior manager in research Dr Rebecca Gray said that while 20 percent of Australians had chronic pain, 29 percent of couples attending sessions had one partner with it and for seven percent of clients, both partners were in chronic pain.
"These couples aren't seeing a pain specialist, they're coming to us because their relationship is not in a good way," Gray said.
"They're so incredibly affected by chronic pain, and a lot of relationships break down because of it, which leaves the sufferer incredibly isolated."
The research also shed light on a surprising phenomenon -- people with chronic pain in a supportive relationship had worse health outcomes than those in a negative relationship.
Newton-John said it was a fascinating finding.
"The research turns the idea on its head that that more support is better and the more you do for your partner, the better," Newton-John said.
"A partner who helps too much, ends up promoting disability while partners who might not be supported tend to have better ability and mobility."
Relationships Australia has launched a new online resource for couples with chronic illness.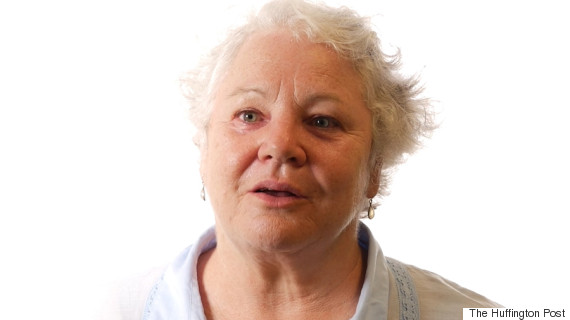 Mary Lynne Cochrane found relief at a pain clinic.
Pain clinics become the nearest thing to a solution for people living with chronic pain and for Daniel Thomas, 30, it changed his life.
"It was entirely transformative," Thomas said.
"I learned the pain I feel isn't an indication of an injury. When I realised that by feeling the pain, I wasn't doing any lasting damage to my body, that was a real turning point.
"Now, I visualise my pain as my worst enemy and I battle it every day. I fight it because I'm not going to let it control me any more."
For Mary Lynne Cochrane, a pain clinic introduced her to the idea of mindfulness.
"I was not the type of person to believe in mindfulness and meditation but it has really changed my life," Cochrane said.
"Everyone who is in that cycle of surgery and medication and physio to combat pain should get themselves to a pain clinic -- it will change your life."
This story was originally published on November 19, 2015.