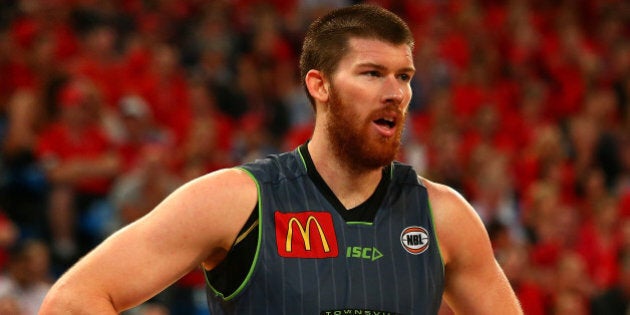 However, Conklin will only miss one match, as two of the three-week penalty is to be suspended for the rest of the season.
Conklin was charged with striking Adelaide 36ers Mitch Creek with a wayward elbow in the match on Saturday -- something which seems to becoming a habit for Conklin following a similar incident in the match against Perth two weeks ago, where an incidental elbow strike on the Damien Martin resulted in a broken jaw and the loss of several teeth for the Wildcats captain.
While Conklin was charged following the Martin strike, no penalty was handed down.
The weight of this penalty was based on Conklin's previous good behaviour according to a statement from Tribunal chairman Troy Nolan QC but the panel deemed reckless behaviour of this nature was unacceptable.
Fortunately for Conklin, both incidents were identified as reckless but not intentional and even those on the receiving end have looked on the bright side...
... If not been fairly forgiving.