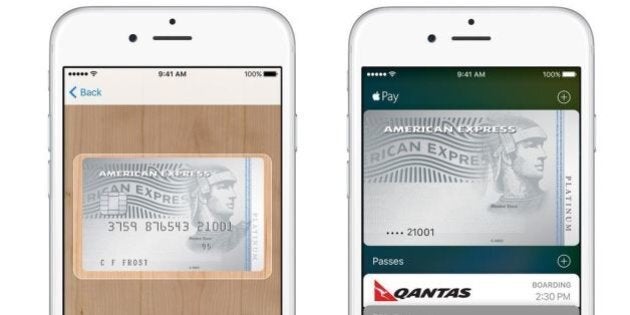 It's been just over a year since Apple launched its mobile payment service in the United States -- and from Thursday, Australians who have an American Express card will be able to use the Apple Pay feature -- which aims to make physical debit and credit cards defunct.
The feature operates via the "Wallet" application on an iPhone 6 or Apple Watch in the same way your chip-embedded bank card works with a store's payment machine.
Instead of tapping the machine, simply hold your device near the terminal and press your thumb on the home button or double-click on the side of your Apple Watch -- just like that, your transaction is complete.
As far as security goes, your thumb or wrist alone is the only way to authorise a payment -- while each transaction is recorded for your reference only in the Wallet application.
If the handset is lost, Apple Pay becomes inoperable however, due to the fact your credit card number is never stored on the service -- instead, a unique code is given to each of your cards -- you won't run into trouble by having to cancel your physical card.
As app developers begin to incorporate the feature into their applications to solve the problem of having to punch in card details at payment, Apple is also looking to include loyalty cards, boarding passes and public transport tickets within the feature.
Apple Pay can be used on iPhone 6 onwards, Apple Watch, iPad iPad Pro, iPad Air 2, iPad mini 4, iPad mini 3.