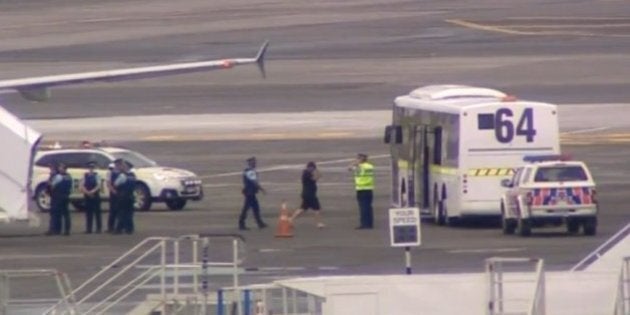 CANBERRA – The fallout from this month's destructive Christmas Island detention centre riots continues with the deportation of 12 New Zealand nationals who lost their Australian visas on character grounds.
A charter plane arrived in Auckland from Melbourne on Thursday morning with 12 former immigration detainees.
It is not clear if they were all from the Christmas Island immigration detention centre, which suffered more than $10 million worth of damage during riots earlier this month.
"The first 12 people that have had their visas cancelled under 501 of the act, so that is they have failed the character test, they have gone back to New Zealand," he told Macquarie radio.
New Zealand Prime Minister John Key has expressed concern about the men's welfare amid criticism from New Zealand's Maori Party, NZ Labour MP Kelvin Davis and asylum seeker groups.
Dutton has been negotiating the men's return with the New Zealand Government.
"We have done a lot of work with the Key Government and we have out in place an arrangement where we can return them," he said.
"So they are off our soil and are back to New Zealand."
There's no word on further detainee deportations from Australia.