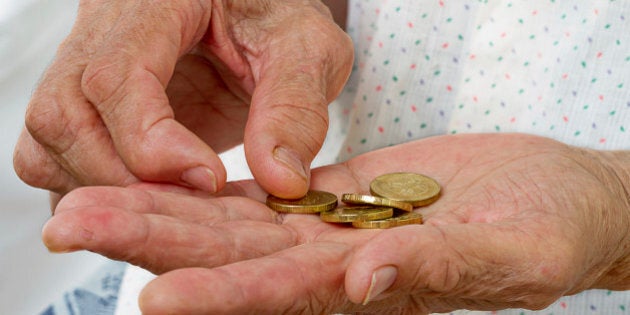 Australians are being accused of being totally apathetic when it comes to their superannuation, even though we're forking out $30 billion in fees each year.
Automated investment service Stockspot has compiled what it calls a "Fat Cat" report, in which it names super funds it believes are underperforming.
It says a major problem is that when many of us receive a super statement, we only look at the amount of money in our fund and not the fees we're charged.
The analysis conducted by StockSpot found ANZ (OnePath) had the greatest disparity between long-term fund performance and fees charged for the service.
In second place was the Commonwealth Bank (Colonial First State) with 67 funds, followed by AMP/AXA with 64, Westpac (BT) with 60, and NAB (MLC) with 39 funds.
Stockspot has been actively campaigning to raise awareness of poor fund performance by shining a spotlight on those superannuation and managed funds it believes are under-delivering for customers.
The '2015 Stockspot Fat Cat Funds' report analysed 3,390 funds, representing one-quarter of the Australian superannuation and investment system.
Stockspot chief executive Chris Brycki told The Huffington Post Australia the analysis named 701 funds, which equates to just over 20 per cent of the report's total sample size.
"My biggest surprise is that Australians are so apathetic about super, even though they get it drilled into them. They still don't do anything about it and this apathy allows poorly performing funds to exist, and badly manage their money," Brycki said. "The Stockspot report shows that it's an area the government needs to have more involvement in, to really educate people."
Brycki said the Federal Government needs to follow the lead of New Zealand, where all super funds have to provide data on a quarterly basis.
"This is very important because it means people can compare the funds themselves. In Australia, you have to wait for guys like us at Stockspot to put it all together," Brycki said.
On the plus side, the report also lists 560 well performing funds, including Investors Mutual, Lazard Asset Management, Retail Employees Super Trust (REST), Legg Mason Global Asset Management, SG Hiscock and Vanguard Investments.
Brycki said people get very confused with all the super funds available and don't look at all the factors.
"You need to look at the asset mix of your portfolios, how much is growth asset, such as property verses defensive assets like bonds and cash. And that's going to be, over the long term, the biggest driver of your performance. How much return you'll make each year. So look at how much is in your portfolio in each group."
"We've published the Fat Cat report for the last three years. Every year we've managed to get more and more data. This year we've covered a quarter of the super system. But it is very difficult to get the data because none of the funds want to give it to you. So it's time for Australians to get educated because if they knew how much of their money was being eaten up by poorly managed funds, they would not be happy."