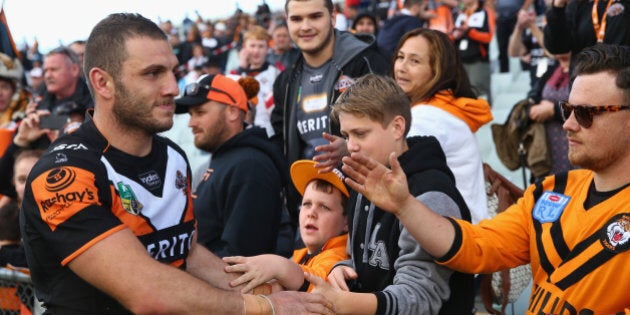 Robbie Farah's manager has reportedly approached the West Tigers seeking a release for the NRL star.
Network 7 is reporting on Saturday that Farah's management has emailed West Tigers requesting the NSW origin hooker be released from the club.
The report comes after months of speculation over Farah's future, with the NRL star not believed to be in coach Jason Taylor's set-up for 2016.
However, this week Taylor said his issues with the Wests Tigers captain were mostly sorted.
Farah's position in the team was thought to be in jeopardy in October when he stood down as Wests' captain, while the Tigers also signed hooker Matt Ballin from Manly.