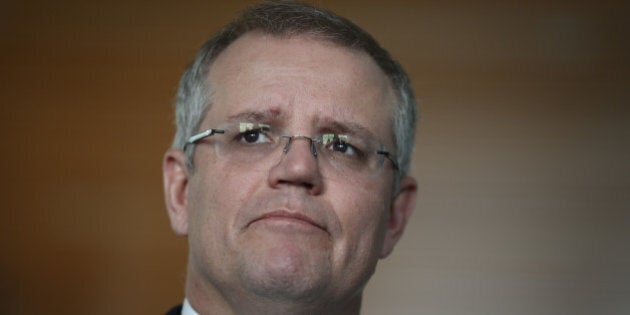 CANBERRA -- Treasurer Scott Morrison has insisted the Turnbull Government will not be forced into a "hot-headed response" to IS jihadists as dumped Defence Minister Kevin Andrews joins his former leader in calling for Australian ground troops in the Middle East.
"A concerted campaign by coalition special operations forces and related personnel is required to defeat IS," Andrews wrote.
"Our efforts in training Iraqi forces is commendable, but insufficient," he added.
"Airstrikes alone will not defeat IS."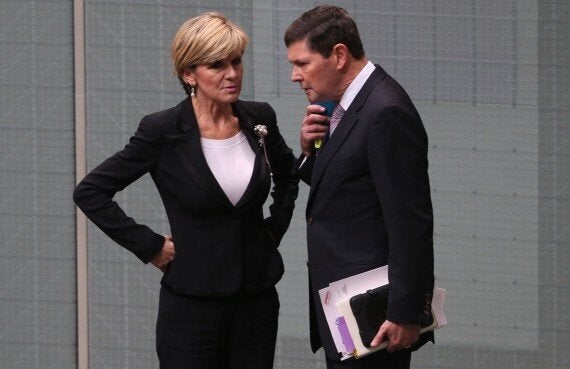 Foreign Minister Julie Bishop and former Defence Minister Kevin Andrews
The Treasurer, who is a member of the National Security Committee of Cabinet which met on Monday morning to discuss counter terrorism, has ruled out any unilateral moves by Australia in the Middle East.
"It's important in these situations that we remain very calm and that we work in concert with our partners in this theatre and that we don't have some sort of hot-headed response to these issues," Morrison told reporters in Canberra.
"What matters is getting the job done.
"And you can expect the government to be considering all matters that would ensure we do that and that means continuing the strong presence that we have."
After talks with world leaders including Obama and Russian President Vladimir Putin, the Prime Minister has been talking up a possible compromise, Lebanon-like, power sharing solution for the Syrian crisis, while pointing to the "lessons of history" in dismissing using ground troops in the Middle East.
But, Andrews insists the West "cannot not drift along" in the fight against IS militants for another year, and is calling for a "clear strategy to defeat IS and a willingness to win".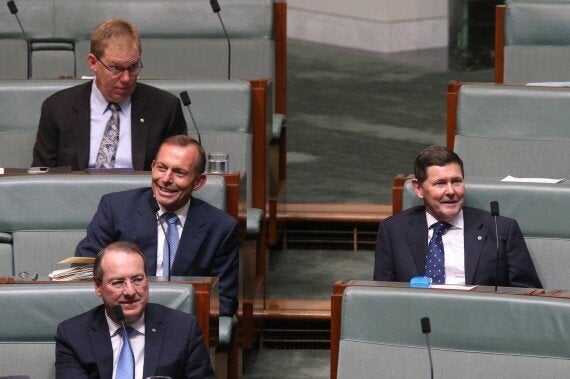 Former Prime Minister Tony Abbott and former Defence Minister Kevin Andrews
He joins the former Prime Minister Tony Abbott in the call for Australian ground troops in the Middle East, describing it as an "opportunity to engage in greater leadership".
Asked whether the interventions have been helpful, Morrison would only say the Government "isn't distracted".
"The government's task is to keep Australians safe. That's what we're focused on," he said.
In the wake of the Paris and Beirut terror attacks and alleged bombing of the Russian passenger jet in Egypt, there is a renewed focus on counter terrorism during the last sitting fortnight of parliament.
Proposed Government legislation to strip Australian citizenship from dual nationals who have been convicted of terrorism is due to be debated this week.
The Minister assisting the Prime Minister on Counter Terrorism, Michael Keenan, has welcomed a "broad and wide ranging debate" on the Syrian crisis.
"These are important and fundamental issues, and anyone who wants to contribute to it from the Coalition party room I think should be encouraged to do it," he told reporters in Canberra.
"I don't think as a Government or as a political commentators that you guys should be terribly concerned and that because we're not."